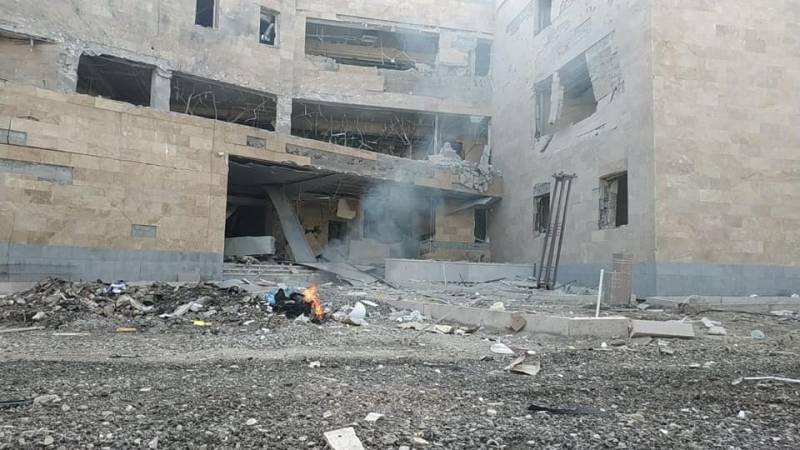 Photo taken during the fighting in Karabakh
Both Kosovo and Nagorno-Karabakh are breakaway territories that were previously part of other countries. Despite the apparent similarities, the situation around them is fundamentally different. At least, this is what Ayaz Rzayev, a researcher at the Topchubashev Center in the Azerbaijani capital, says. With reference to him, the American edition of The National Interest (NI) published an article.
He declares that Kosovo cannot be considered an example for Nagorno-Karabakh. Speaking from the position of Baku's interests, Rzayev suggests the West to be more actively involved in resolving the Karabakh issue, not taking into account the Kosovo precedent.
The author recalls: at the time of the recognition of Kosovo's independence, it was agreed that this case is unique and should not become a legal precedent. On the other hand, if there is one unique case, then why can't there be more. This idea was most accurately expressed by the British historian Timothy Garton Ash:
Kosovo was unique in its time, and there will be other cases like Kosovo in the future.
And the further development of events in the world showed that the introduction of exceptions to the norms of international law entails serious consequences. It inevitably creates precedents, which are then referred to by all who are interested in it.
Of course, in Yerevan, they could not fail to mention Kosovo, discussing the further fate of Nagorno-Karabakh. In particular, Armenian Prime Minister Nikol Pashinyan appealed to the international community with a proposal to recognize the independence of the Nagorno-Karabakh Republic (NKR), using the Kosovo formula of "secession for the sake of salvation", which the Baku expert calls a "myth". He accuses Western countries of double standards and a different attitude towards the problems of Kiev and Baku:
Although the West rightly supports the territorial integrity of Ukraine, it is not so unambiguous about the territorial integrity of Azerbaijan.
Rzayev calls on the United States and Europe to help in the long-term settlement of the Karabakh problem, but believes that the West must strictly suppress all attempts to recognize the independence of Nagorno-Karabakh.
At the same time, the US press reminds that Armenia itself, urging others to recognize Artsakh, has not yet done this.