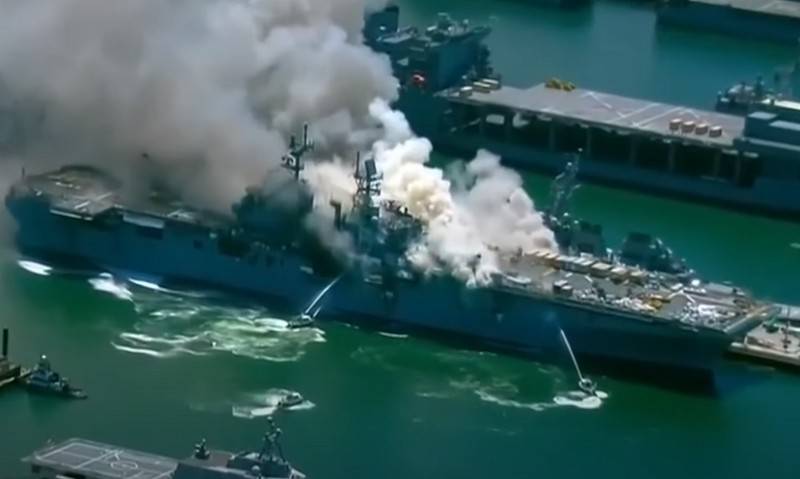 The versatile landing ship USS Bonhomme Richard (LHD 6), which suffered significant damage as a result of a fire that broke out on board in July this year, will be withdrawn from the US Navy and decommissioned. This is stated in a press release distributed by the American
fleet
.
According to the report, the command of the US Navy decided not to restore the Bonhomme Richard UDC due to "significant damage." The Navy estimates that repairing the ship could take five to seven years and cost over $ 3 billion. Such a recovery in the United States was recognized as too long and expensive.
After careful study (of the issue), the Navy decided to write off the USS Bonhomme Richard (...) due to significant damage received during the fire in July
- said in a press release.
It is noted that the fleet considered several options for restoring the UDC, including its re-equipment for use for alternative purposes, but in the end, the restoration of the ship was considered inappropriate.
Recall that the versatile landing ship USS Bonhomme Richard (LHD 6) caught fire on July 12, while at the naval base in San Diego. The fire was extinguished only on July 16, the ship burned out almost completely. Initially, it was reported that the cause of the fire could be a violation of safety rules during repair (welding) work, later it was reported that this could be deliberate arson. The investigation into this incident is ongoing.