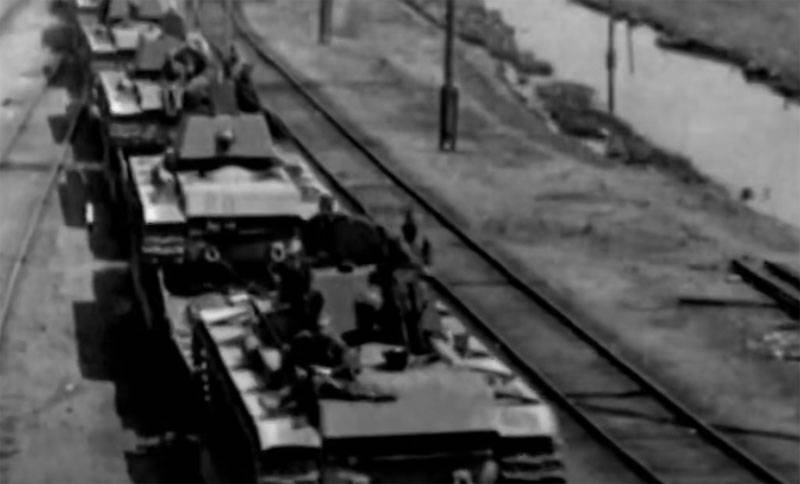 At the beginning of 1943, the Red Army was tasked with liberating the large industrial centers of the USSR. The offensive of the Soviet troops was supposed to lead to a breakthrough in the Kharkov-Zaporozhye direction, for which the main role was assigned
tank
parts and connections.
In mid-February, one of the episodes of this offensive began, which is often called the third battle for Kharkov. The day before the start of the Soviet offensive near Kharkov, Hitler flew to his headquarters in Zaporozhye. Questions of further actions of the Nazi troops in relation to Kharkov were also discussed.
From the Soviet side, the main blow was to be delivered by the troops of the Voronezh Front. But a quick breakthrough by the Red Army was not carried out. The mobile defense of the nearly 150-strong Nazi group turned out to be very effective.
The Germans urgently transferred additional armored forces to the area of ​​operation, including a number of Tiger tanks.
Despite the fact that in a few weeks of the operation the Soviet troops managed to defeat the main forces of the Hitlerite group, Army "B", the overall success of the Red Army near Kharkov was not achieved. As a result, Kharkov and Belgorod had to be abandoned.
The historian Alexei Isaev tells about the operations "Zvezda" and "Skip", about the formation of the so-called southern face of the Kursk Bulge and about the failure of the Red Army in the offensive near Kharkov: