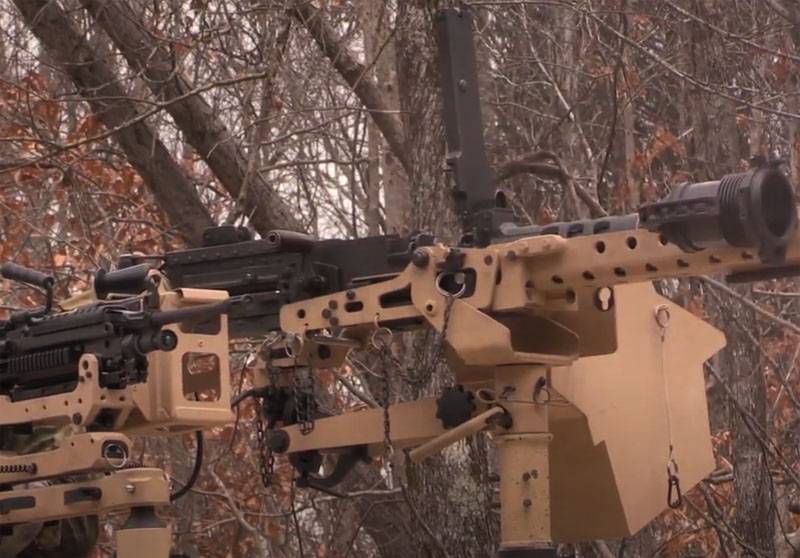 The American press is reacting to the statements of the Secretary of the Supreme National Security Council of Iran Ali Shamkhani about the method used to eliminate the atomic scientist Mohsen Fakhrizadeh. According to Shamkhani, the scientist was killed using
weapons
, "Controlled remotely through a satellite channel." At the same time, Tehran believes that the murder of the physicist is the work of Israeli intelligence. Earlier on Press TV, there were materials that reported "the discovery of ammunition, electronics and elements of weapons of Israeli production."
Shamkhani:
The enemy used a completely new method and style of carrying out the attack.
American columnist Joseph Trevithick writes that Iranian statements about the method of assassinating a nuclear physicist "are more like the scenario of a Hollywood action movie." At the same time, Trevithick on the pages of the military section of The Drive adds that light remote-controlled rifle and artillery modules exist.
From the material:
The Iranian special services' statement sounds like they have just revisited the 1997 militant Jackal. But all this does not look entirely believable, although such weapons exist.
The same material points to the presentation by Israel of its portable remote-controlled turret, with which the operator of the weapon can scan targets, capture them in the sighting device and further defeat them through control from a tablet computer.
The US media indicates that Iranian statements contradict each other. Initially, it was reported that the first explosion thundered, after which fire was opened on Fakhrizada's car, then reports appeared that the remote-controlled machine-gun mount opened fire, and the explosion thundered later.
The American press says that Iran has not yet shown any "satellite-guided installation" or its fragments. In this regard, it is assumed that by their statements the Iranian special services are trying to absolve themselves of responsibility for the fact that Fakhrizade's route was not checked and turned out to be fatal for the nuclear physicist. It is also indicated that in any case, in circles close to the scientist Fakhrizada, there are people who are well aware of his plans, including travel routes.
At the same time, it can be stated that in recent years six prominent nuclear physicists, involved in the development of the Iranian nuclear industry, have been killed in Iran. It is worth recalling the remote disablement of one of the Iranian nuclear facilities, when a vulnerability in the network was exploited using a computer program.