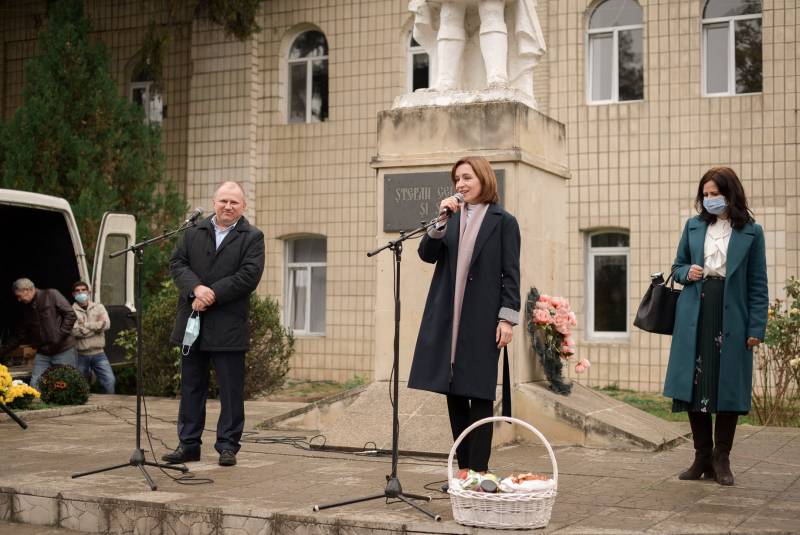 In Russia and abroad, they comment on the statement of the elected President of Moldova, Maia Sandu, on the need to withdraw Russian troops from Transnistria, replacing them with some civilian observers. Recall that Sandu made such a statement the day before, and her actual demand against the Russian Federation caused a discussion.
Russian politicians noted that Maia Sandu, who has not yet officially entered office, did not start her work with the most pressing problems for Moldova: fighting poverty, overcoming the crisis associated with the pandemic. Instead, she decided to use rhetoric in the direction where a certain positive has been clearly visible lately - in the Transnistrian direction. Moreover, the rhetoric concerns the demand for Russian military personnel who ensure peace on the Dniester.
The OSCE notes that they know about the statement of Maia Sandu, but so far no specifics have been set forth regarding the "transformation of the peacekeeping mission". It was also noted that changing the format of the mission requires approval by all countries that make up the OSCE.
Meanwhile, in Ukraine, commenting on Sandu's statements, they said they were "ready to ensure the transit of the Russian military." It is noted that transit can be provided "including through the airspace." At the same time, Kiev highly appreciated the plans of the President-elect of Moldova to pay a visit to the Ukrainian capital after taking office. Sandu also intends to visit Bucharest, where he will discuss issues of bilateral cooperation.
The Moldovan media previously reported that Maya Sandu had Romanian citizenship.