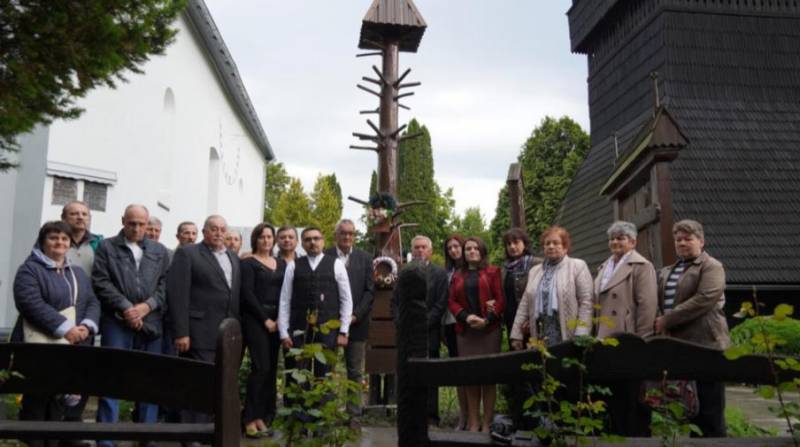 In Ukraine, insinuations continue in connection with the activities of public organizations and political structures acting in the interests of certain national minorities. The situation with the Kiev reaction to the distribution of Hungarian passports by Budapest to all interested ethnic Hungarians of the Ukrainian Transcarpathia did not have time to calm down, like a new scandal.
Today it became known that the Security Service of Ukraine has raided with searches to Vasily Brenzovich - the leader of the Party of Hungarians of Ukraine (KMKSZ). Searches by SBU officers are also carried out at other addresses of party members.
Let us remind you that earlier in Kiev, Hungarian foundations were accused of "interfering in the Ukrainian elections". Judging by the rhetoric and actions of the Ukrainian authorities, they are not questioned solely by American intervention ...
Now the SBU suspects the leaders of the Party of Hungarians of Ukraine of "involvement in the conclusion of fictitious agreements of the Hungarian charitable foundation." The Ukrainian media reported that the SBU considers the activities of such funds "threatening the national security of Ukraine."
In this respect, the financial statements of funds with "discovered violations" look like a screen for the real desire of the Ukrainian special services to clean up the political field of Ukraine exclusively in the interests of the elites who seized power as a result of a coup d'etat.
At the moment, official Budapest has not yet had time to react to the information about the searches at the top of the Party of Hungarians of Ukraine.
It is important to note that the day before, the Party of Hungarians of Ukraine reacted harshly to the threats emanating from the activists of the "Right Sector" (* an extremist organization banned in Russia). Activists against the background of a black and red flag hung on a sign at the entrance to Beregovoe, where a large number of ethnic Hungarians live, threatened to reprisal.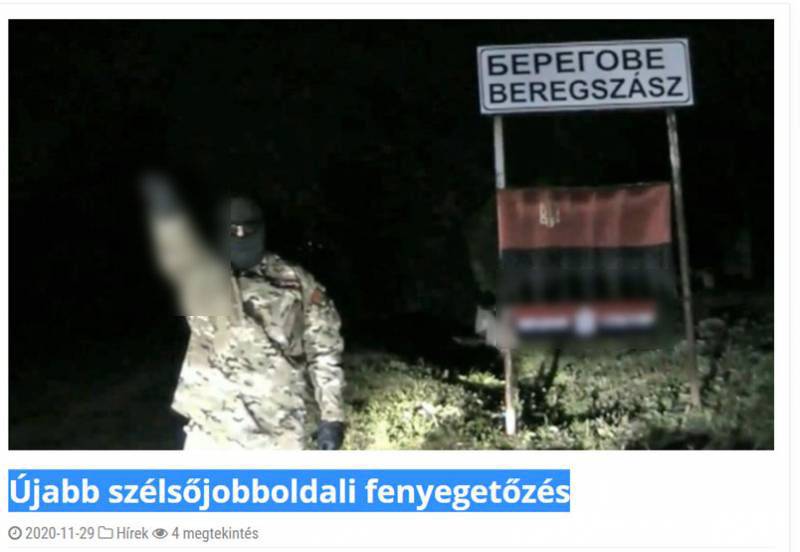 At the same time, the "pravosek" raised his hand in greeting, which immediately betrays his ideological orientation. KMKSZ pointed out that the man threatened the Hungarians, stating that "if they do not give up their hopes of autonomy, they will come for their children tomorrow." The party noted that such actions and words are unacceptable, and went to the police. However, instead of being investigated by the police on the fact of openly extremist threats, the security forces raided the very Party of Hungarians of Ukraine.
Experts believe that if Kiev continues in the same spirit, then the loans for it will be delayed not only by the IMF, but also by the European Union, where Hungary will simply block the allocation of the next "tranche of democratic aid" to Ukraine.