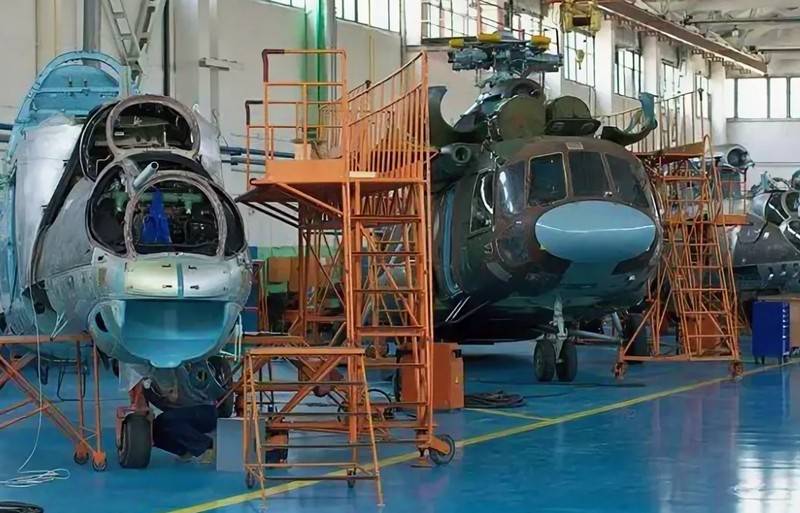 Ukraine will repair two helicopters of one of the NATO countries; repairs will be carried out at the Aviakon plant. Igor Fomenko, Acting Director General of the State Concern Ukroboronprom, spoke about this.
According to Fomenko, two NATO helicopters will be repaired in Konotop at the Aviakon plant. At the same time, he did not specify which country the equipment belongs to, but expressed the hope that Ukrainian enterprises would soon be able to squeeze out "Russian competitors" in the repair services market.
Our repair services are popular, for example, the Aviakon plant in Konotop received a contract with the NATO agency for the first time and has now taken two helicopters for repair. This opens up a large market for the repair of helicopter equipment, which is operated by the EU, the USA and other countries. Thus, we can take away from Russia a large piece of work in this area.
- he added.
The fact that Ukrainian military-industrial complex enterprises can repair Soviet and Russian helicopters of the Mi brand for foreign customers became known last year after the United States issued the relevant certificates to the Ukrainian Ministry of Defense.
At the same time, the Konotop Aircraft Repair Plant Aviakon, which provides overhaul and modernization of the Mi family helicopters of the Ukrainian army, received a certificate of quality system compliance with the NATO AQAP 2016 standard in 2120, but this did not bring him orders from the North Atlantic alliance.
And even earlier, in 2013, Aviakon and the Mil Moscow Helicopter Plant signed an agreement on design and technological support for the overhaul of the Mi-8, Mi-8AMT, Mi-8MTV, Mi-17 civilian helicopters and their modifications.