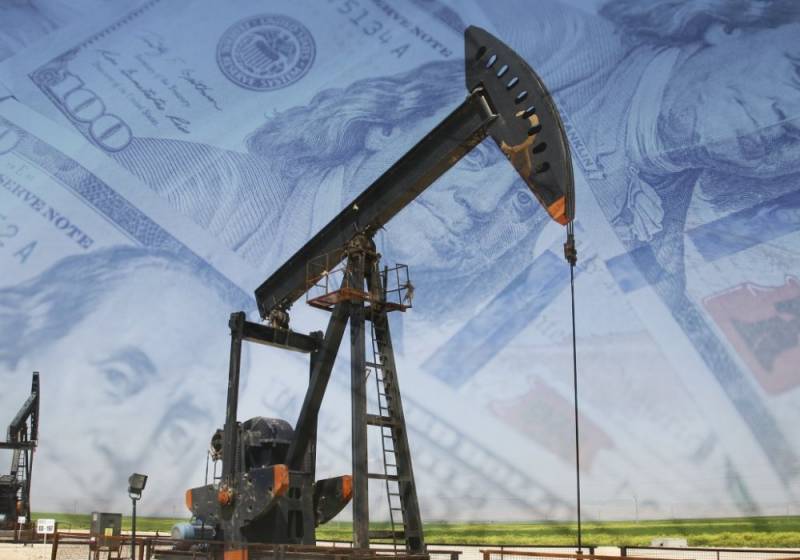 Second wave - second war
SARS-CoV-2 continues to advance. In any case, this is precisely what we are constantly being persuaded by the powers that be and all the world's media. And although the coronavirus pandemic (like the devastation of Professor Preobrazhensky) is primarily in the brain, its negative impact has to be taken for granted.
How does it affect the hydrocarbon market? Of course it's bad. Although (since spring) even regular OPEC meetings, regardless of their format, have clearly attracted insufficient attention from the press and those in power.
But it is not excluded that only because very little changed at these meetings. Almost unnoticed, for example, the August decrease in the amount of quotas to cut production from 9,7 to 7,7 million barrels per day remained.
When the Chinese economy started to pick up again, it seemed to many that there was no need to worry about the prices of black gold, and hence of gas. And few people were seriously frightened even by the small and by no means victorious (and for both sides) oil war between Russia and Saudi Arabia.
At the moment, the situation also does not seem to cause concern. Oil has caught on above 40 and even $ 45 per barrel of Brent blend. However, the tension with futures is already being felt - they began to decline, barely noticeable and so far not smooth, but rather pointwise.
Yes, the factor of winter, which in Europe and North America does not promise to be excessively warm at all, should soothe. In addition, it works in conjunction with the fact that many Europeans will spend their Christmas holidays at home, which, one way or another, will have to be heated.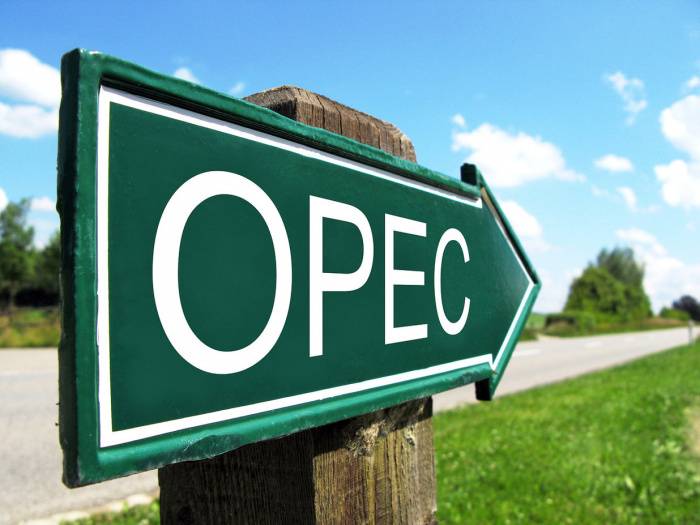 Even a drop in demand from transport (primarily -
aviation
) companies have long been taken into account by the market. But why, then, did the oil producers - members of the OPEC cartel - twitch. Do they really fear that Russia could bring the market down again to keep its hard-to-reach wells alive?
Russia starts and ...
It should be remembered that the first pandemic oil crisis (more precisely, the same "little oil war") happened, of course, allegedly because of Russia. Is it any wonder when we are guilty, it seems, by definition, always and in everything.
But after all, Russia simply had nowhere to go - it was imposed such a reduction quota that it was easier to simply shut down all production in the country. More than six months have passed since that first war. The situation has changed and some measures have already been taken.
They took exactly the time. And they were simply necessary for the smooth suspension of many complex wells. However, now on the agenda are the cold weather that has already begun and the impossibility for Russia, without the threat of losing sales markets, to cut at least something else.
It seems that this is why such calls from Moscow followed, as the promotion to the status of Deputy Prime Minister of Energy Minister Alexander Novak and a series of statements by reputable oilmen, starting with the head of Rosneft Igor Sechin.
Alexander Novak, shortly before the next meeting with OPEC members, made it clear that Russia:
"We need to continue to be committed to our commitments. Especially in the context of today's and ongoing uncertainties and the conjuncture that develops during the period of winter demand. "
Igor Sechin, unlike the Deputy Prime Minister, was more specific, recalling the large volumes of Russian oil supplies to China. They, according to the head of the largest Russian oil company, help our country to respond softer to the tough proposals of OPEC.
However, Sechin has no doubts that
"You have to work in any environment, whatever it may be."
Here, in his words,
"Everything depends on the coordinated actions of market participants. First of all, of course, on the level of consumption ".
China will not be silent
The most important question for OPEC at the moment (as well as for non-cartel oil-producing countries) is how to maintain demand. Indeed, in the event of a fall in prices, only China can benefit, which, however, is also not interested in adopting even stricter production quotas than now.
This can also come back to haunt subsequently with a sharp jump in prices and the loss of all Chinese acquisitions of the covid era. Apparently, not without hidden coordination with buyers from the Middle Kingdom, the organization has now managed to take a break.
We must not forget that along with the second wave of SARS-CoV-2, a positive factor began to act - vaccines against it are about to begin to be actively used. Moreover, they are far from being as "dubious" as the Russian Sputnik-V.
It is still difficult to fully assess the new factors, but at least somehow figure it out before December 1 would still have to. As you know, the main meeting of the OPEC member countries and the participants in the OPEC + deal is scheduled for this day. Otherwise it could have been late.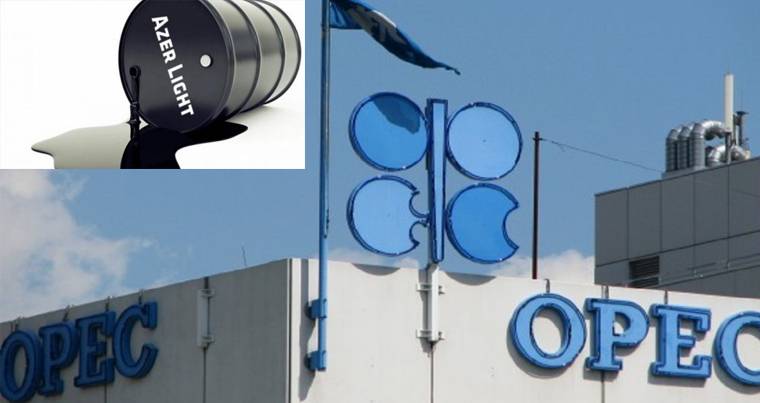 Most likely, the time factor has become the main incentive to not change anything at all. And this will most likely be the second prolongation of the existing quotas in November.
Violators of the convention
Nevertheless,
news
that the United Arab Emirates could withdraw from the OPEC + agreement at any time, almost thwarted the prolongation of the deal. The point is not even the UAE quota, which is not so large - only 0,72 million barrels out of the total 9,7 million.
Now the Emirati quota has been reduced by another 0,14 million barrels and may well be covered by Saudi Arabia and several other countries. But the possible domino effect is especially dangerous, which, which cannot be ruled out, may work for Russia as well.
As you know, Russia is one of the most disciplined participants in the kind of OPEC + oil convention. It is an agreement to cut oil production, which was signed in mid-April. That is, in the midst of the first wave of the SARS-CoV-2 pandemic.
The cartel members, along with the largest producing countries that joined them (including Russia, the United States, Kazakhstan and Mexico) then reduced production by 9,7 million barrels per day at once. But, as soon as three months passed by the terms of the deal, production began to grow.
Fears of a second wave of pandemic, which were justified with a clear excess, only slightly slowed down growth. However, two "extra" million barrels of daily production may well be really superfluous.
Especially taking into account the fact that from the beginning of 2022 a new restrictive quota will begin to operate, which is less by another 1,9 million barrels per day and amounts to 5,8 million. Moreover, it is planned that its application will last until April 2022.
It's not about Trump. But not in Biden either
The agreements with OPEC for Russia are increasingly reminiscent of the notorious sanctions, primarily American ones. Independent experts generally believe that reconciliation with the Saudi sheikhs became possible precisely because it promised the involvement of another potential violator of the convention, the United States, in the OPEC + deal.
And after them - and Mexico, which supplies oil almost exclusively to the states. And President Trump did not accidentally emphasize his personal participation in joining OPEC + and this country.
The Republican president, who never became his own for the powerful oil lobby, really wanted to be one at least in an election year. But it did not happen, as (by all indications) it will not happen with Biden.
But his sanctions strikes on the raw materials sector of the Russian economy will most likely be concentrated almost exclusively on Nord Stream 2. And even if it is already practically recognized that the Americans cannot stop him, they still need to keep their face. Any of the US presidents.
In the meantime, oil quotas are hitting the Russian GDP harder than the sanctions, due to which the economic downturn was almost twice as large. So, if Rosstat recorded a decrease in the Russian economy in the third quarter by 3,6%, then the Ministry of Finance calculated that without taking into account the OPEC + deal, it could be only 2%.
Another thing is that without a reduction quota, Russia would then have to sell its oil not at $ 40-45 per barrel, as it is now, but at $ 20-25 or even cheaper. And there our GDP would have fallen even more.