So the news that Dmitry Rogozin filed lawsuits against several media outlets sounded in a peculiar way. On the protection of honor and dignity. In fact, yes, we need to show these journalists who's boss. And who should think over the words, about the "funeral of cosmonautics", and who should bear the honorary title of "undertaker of the Russian space".
While the court is yes
In the meantime, the court and the case (in the literal sense of the word), Mr. Rogozin composes songs and posts them on the Roscosmos website. The very place, "Poems.ru" and "Pesni.ru" ꟷ is not relevant. Here is the Roscosmos website ꟷ this is a more suitable place.
Journalists often accused Rogozin of populism. Indeed, his statements give a reason for this even when it is not necessary. What are the latest statements by Rogozin that he is an opponent of capitalism and dreams of building a state of social equality in Russia?
Funny, is not it? Rogozin, who is barely making ends meet with a measly 44 million 130 thousand rubles (information from Rogozin's income statement for 2019), and, say, an engineer from the Voronezh KBKhA, who receives as much as 300 thousand rubles. Also a year.
And these people should be equal.
"I am against capitalism. This is the worst thing that people have created ... But the state should have a goal, and I think that this goal should be the construction of a state of social equality and justice, where there is no place for dramatic property stratification and lack of spirituality ",
- Rogozin wrote on his Facebook.
To be honest, it's not entirely clear. Either Rogozin will be fattening up 500 thousand a year, or an engineer in the space industry will start receiving ... at least 500 thousand a month.
In general, it really would be nice for Mr. Rogozin to give concerts at the enterprises of Roscosmos with such a program. I think the staff would have appreciated and awarded Rogozin with applause.
No money left. And they are plundered
Meanwhile, while we are all washing the bones of Rogozin, who clearly does not know what to do with himself, it is worth listening to another person.
"We can no longer compete in space with other leading powers in this area."
It was not a journalist who said that. This was not said by an opposition politician. And not even a blogger.
These words belong to Alexander Mikhailovich Sergeev, President of the Russian Academy of Sciences.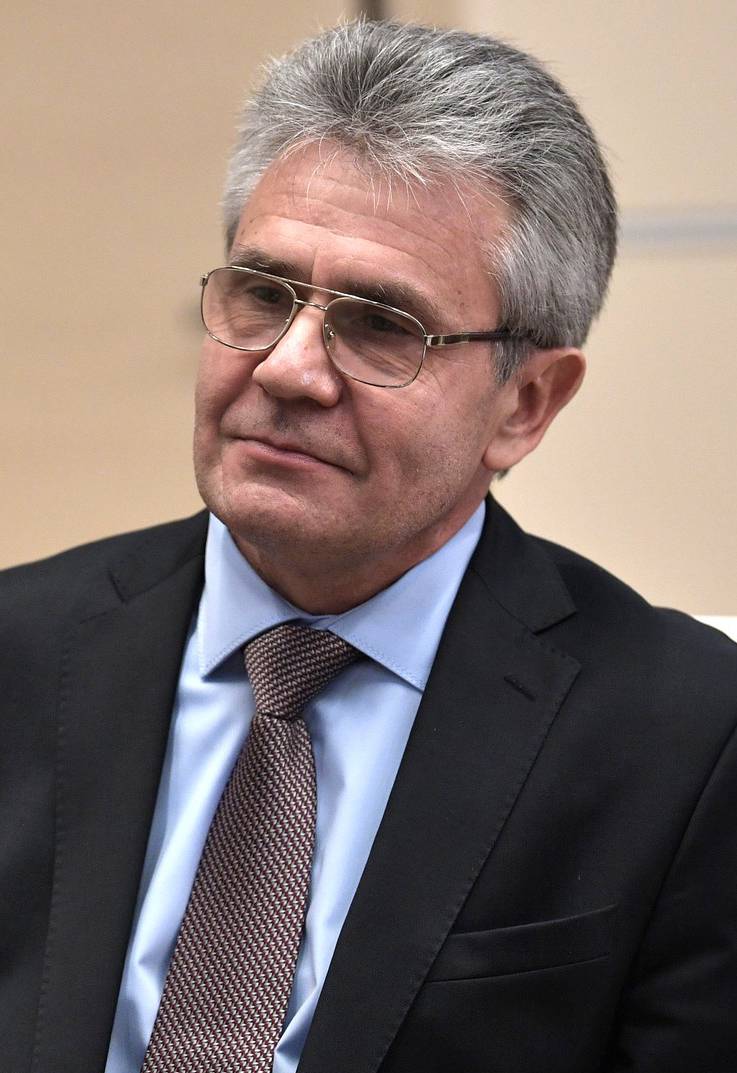 Source: kremlin.ru
And he said this at a meeting of the State Duma Committee on Education and Science. There is such a committee. And where, if not at a meeting of such a committee, to say such words?
Sergeev lamented that our space science receives 60 times less money than is spent in the United States on NASA programs. What does this mean? And the fact that underfunding leads to a constant postponement of the completion date. Advanced work, as one would like to think.
Cosmic throwing
Plus, it is worth noting the constant throwing from one project to another. Then we build our space station. No, we are building a station on the moon. No, we are flying somewhere, for which we urgently need to build new ships and launch vehicles.
And in the end there is nothing because:
a) there is not enough money for everything;
b) the allocated amounts are simply stolen at an accelerated pace;
c) what remains is spent on giant superstructures of "effective" managers. Moreover, this applies not only to Roskosmos, as an administrative structure, but also to the enterprises within it.
Is Sergeev a pessimist? Not at all. At the same meeting, the chairman of the Duma committee on education and science, Vyacheslav Nikonov, himself supported Sergeev.
Vyacheslav Molotov's grandson, doctor
historical
sciences, also believes that science in Russia is in a deep crisis.
"Today there are six times more researchers in China than in Russia, in the United States - twice! Although once we had much more of them. "
It is estimated that every year less than one percent of our university graduates go to science, and even less remain there.
Meanwhile, all in the same ill-fated May 2012, it was said about the restoration of the level of funding for science in the amount of 1,77 GDP by 2015.
2020 is coming to an end, but the level of funding is still 1,1% of GDP.
So it's amazing that we have at least something created. At least in the defense industry. But space is already starting to go out of orbit, frankly yielding to those who were previously in the role of catch-up.
Again, a quote from Sergeev's speech:
"Funding for scientific space has been reduced to virtually a minimum, which does not allow us to compete with NASA."
Moreover, the Federal Space Program is constantly being adjusted in terms of funding. And, of course, not upward. The allocation of funds specifically for scientific space is being cut.
"Under this program for 2016–2025, it was planned to finance 12–15 billion rubles a year for the tasks of scientific space. In fact, we see that by 2022 funding for work should fall to 2,9 billion rubles instead of 15 billion. This year, funding for scientific space, which is in Russia, is 60 times less than funding for scientific space in NASA. "
Actually, you can put an end here. But no, it's too early.
The cosmos is aging
Our space industry is rapidly aging. Moreover, this applies to personnel, and scientific base, and instrumental. Everything is aging both morally and physically.
And lagging behind today in everything. Yes, we are confidently talking about the launch of lunar spacecraft Luna-2024, Luna-25 and Luna-26 by 27. Perhaps the stations will fly and successfully complete their tasks.
Why "maybe"? Because the module "Science", which we have been launching since 2007, and still nothing.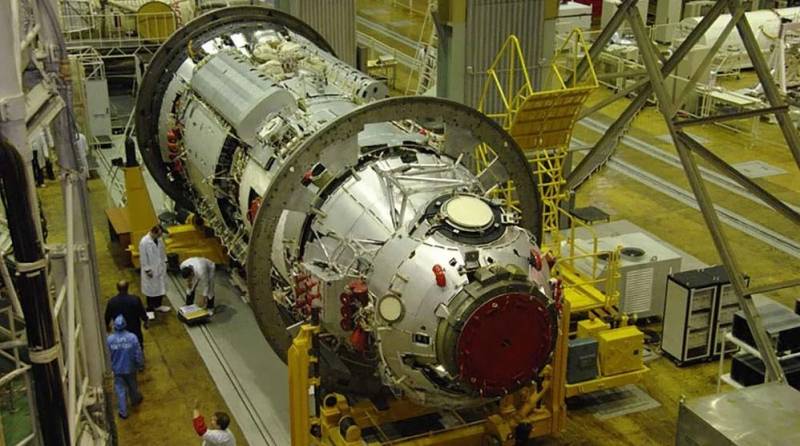 Let's digress for a while. During a meeting of the Space Council of the same Russian Academy of Sciences, Vladimir Solovyov, First Deputy General Director of the Rocket and Space Corporation (RSC) Energia, which is also part of Roscosmos (formerly a Soviet cosmonaut), spoke there.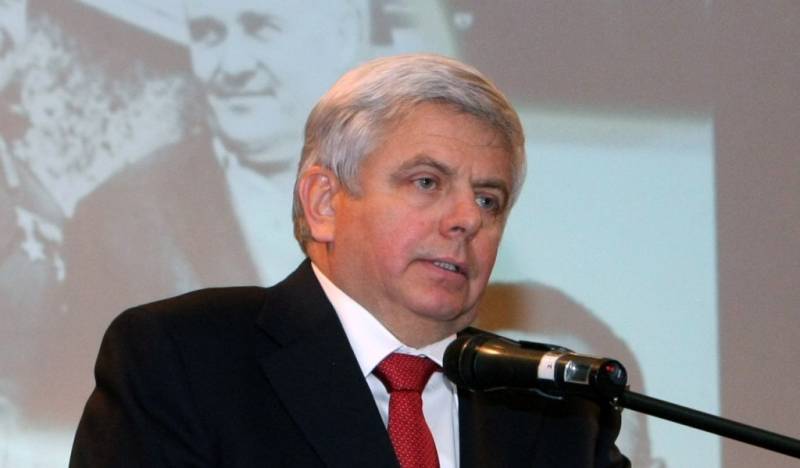 Soloviev said that
"Some elements of the International Space Station (ISS) are seriously damaged and cannot be replaced with new ones."
And after 2025, an avalanche-like failure of the ISS systems will begin in general, as a result of which further maintenance of the station will become too expensive.
"The costs of further financing, which are estimated at 10-15 billion rubles, are too large."
That is, why should this "Science" be launched now, if the whole station is on fire?
Deorbiting
Soloviev in his speech proposed to return to the idea of ​​creating ROSS, a Russian orbital service station. The idea of ​​your own station is not bad. But where to get the money and those who will build it? Excuse me, in light of the fact that we can't launch the unfortunate module into orbit? 13 years already "work" has been carried out. Then what can we say about the whole station?
Meanwhile, our competitors from the USA and China in the indicated range of 2025-2030 are going to start exploring the Moon. Of course, you can say:
"That's when they start - then we'll see."
I dare to remind you that Musk and his missiles were also spoken of. As a result, all that remains for us is to watch how the Americans and Chinese are rapidly going ahead in the implementation of their space programs.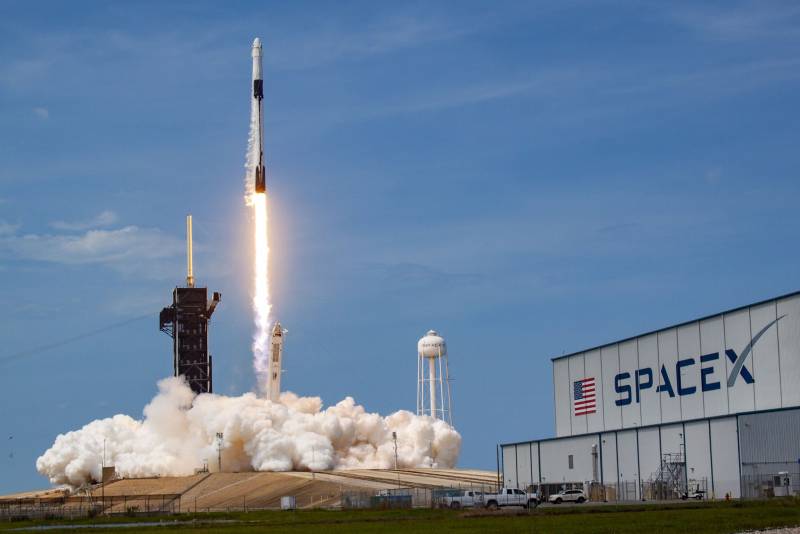 But, apparently, everyone in our country is happy with everything in this way. The President issues decrees (on the restoration of funding for scientific space programs), but everything remains in the same places.
And it seems to me that the quiet and calm descent of the Russian space industry from orbit and the subsequent "gurgle" in the waters of the Pacific Ocean to the songs of Dmitry Rogozin is our reality, which we will have to put up with.
Yes, of course, we will be proud of our Soviet space past. Korolev, Gagarin, Leonov, Tereshkova ... Our (not quite our) Soviet achievements.
To continue
Today it doesn't matter where the wheel was invented, for example. In Europe or Mesopotamia. 4 or 5 thousand years BC. And it is important how the world uses it today. The same can happen with space: yes, well, the Russians were the first. So, what is next?
I really want this very "further" to be too. And in Russian space history. And not to the songs of Rogozin.