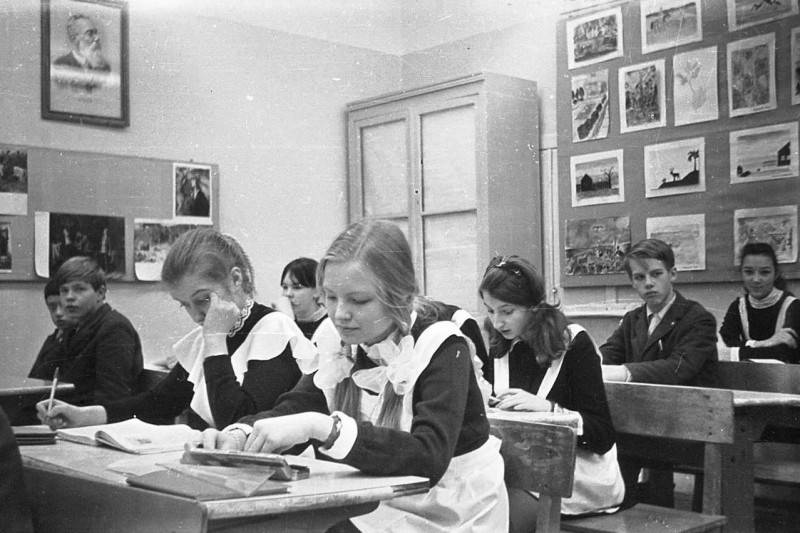 Soviet means the best?
Forgive me especially perverse readers, but in this article there will be many references not to my own, but to someone else's experience, mostly practical. But only because I consider my own experience in pedagogy and education to be clearly insufficient.
No, the basic school knowledge, fortunately, has not gone anywhere, and not everything has been forgotten from the Faculty of Journalism of the University. But through the school of the perestroika era and through the modern law faculty of the same Moscow State University, I managed to guide only my own daughter. And seriously I was lucky to teach quite respectable people in journalism courses in two newspaper offices.
However, the changes in recent years with the Unified State Exam, with total dictations, with lyceums and colleges, with almost universal tutoring for those who have money, have long pushed me to take up the pen. The last bell in this regard was the not so long ago self-confident statement of one of our reformers and optimizers, German Gref.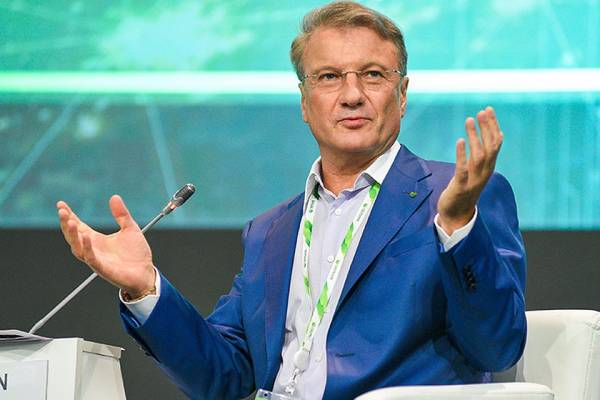 In fact, he made it three years ago, but I came across this reasoning only the other day. When I helped a friend prepare a reportage-presentation about one of the English schools in Moscow, which is comfortably settled in a merchant's mansion on Dostoevsky Street.
German Gref, you see, has no doubt that
"The Soviet education system is completely unacceptable."
Well, in that Russia, which we have people like Mr. Gref, are still trying to build, probably it is.
Their dreams of a free country (so to speak, absolutely), without a unifying idea and already without the last hints of social equality have not yet been realized. But in my homeland, which none of the relatives and friends is going to leave as it is now, as if it is not just the USSR that is in demand, but all the best that was there.
And the best, from the point of view of the overwhelming majority of the population, were just medicine and education. This is not counting
tanks
and rockets, subways, mass sports and soda.
Optimizer's view
And let the current effective manager, who has become such a zealous owner of the (generally state) Sberbank, continue to insist that
"We are trying to reproduce the old Soviet, absolutely useless educational model."
His right, but it would hardly be worth it to especially replicate such conclusions.
German Gref characterized it, the "Soviet model", as
"Stuffing children with a huge amount of knowledge."
But this is what is actually happening right now, especially with the humanities.
I have an old friend, he is a journalist, a historian, and even an atomic engineer by his first education. And by the way, she is actively tutoring. So he is just shocked by the fact that in recent years he was "crammed" into the exam and even the OGE (the main state exam - based on the results of nine years of study)
stories
.
But the programs in physics, chemistry and mathematics are changing precisely towards the emasculation of key concepts - both teachers and methodologists are ringing about this, among whom I also have many friends and acquaintances. Only the reformers themselves do not sound the alarm.
But in parallel with this, there is a process of replenishing school textbooks with information that is not in demand in all universities. And it was not by chance that I started talking about the fact that one should not expect any benefit from replicating the maxims of the authoritative reformer Gref about the Soviet education system.
He did not limit himself to his speech three years ago, and in fact continues to use his own official position. They are always ready to provide Gref with a tribune, and a very wide one. Although it is not entirely clear why the banker, in general, talks so much about the general education and higher education in general.
If a banker really needs to train qualified banking personnel, this is nothing more than an excuse to turn seriously to both specialized secondary and higher schools with a corresponding request. They will not be slow to answer, you can believe.
I will note that our outstanding banker German Oskarovich Gref himself received the most that neither is the Soviet education. At least that's what his official biography from Wikipedia says.
Reformer career
For those who are especially curious, let me remind you that German Gref has by no means a financial or even economic, but a legal education, like Kerensky and Lenin. Omsk State University, Faculty of Law. This, of course, is not the elite MGIMO, from where young German was either expelled, or he did not go there at all.
However, Herman Oskarovich's career took off after the Omsk State University. However, for a couple of years even under Brezhnev and even before graduation, he still had to be a legal adviser of the regional agricultural administration of the Irtysh district of the Pavlodar region. This is without higher education ...
At the university in Omsk, our optimizer advanced along the Komsomol line, and completed his postgraduate studies under the leadership of Anatoly Sobchak in St. Petersburg. Continuing, and you can't argue with that, reap the benefits of the Soviet "model of education."
True, he defended his thesis only in 2011. And here (indeed) one can forget about Soviet education. However, it seems to me that it was on him that G. Gref managed to get a job at the Ministry of State Property.
It happened in 1998, when Anatoly Chubais was no longer there, but his spirit, judging by all the signs, still remained there. Privatization then continued with leaps and bounds, although this did not save Russia from default. Although reformers and optimizers promised us something completely different.
Do no harm...
However, it is not worth continuing about Gref, because with his desire to change careers, it will be necessary to write unreasonably much. We are still talking about the education system, and among other things - not only and not so much about educational programs, but about the notorious optimization, from which, perhaps, there is more harm than good.
One widespread association of schools (in conjunction with the association of schools with kindergartens) is worth it. Suffice it to recall, what authority not only the principals of schools, but also the head teachers of the school enjoyed both among teachers and students, and among parents.
Characters such as the "Chief of the Collection" are trying with all their might to resist the generally objective process of growing nostalgia for the USSR. Almost everything good that is said is immediately called a myth. And they are making every effort to refute this myth.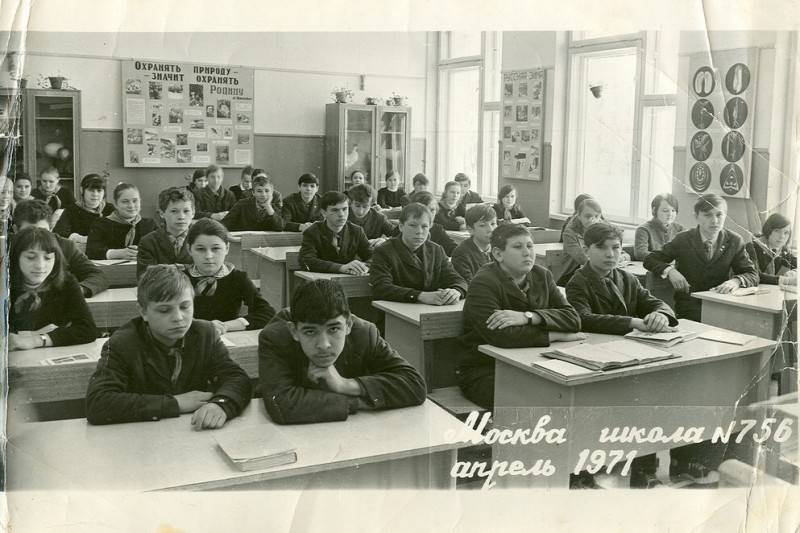 I will write about myths, mythology and myth-makers below. In the meantime, I would like to note that, unlike Russia, the whole world is trying to adopt the Soviet experience in various spheres. Few, for example, paid attention to the fact that even Barack Obama, who has now played out on Trump as his Vice Biden, starting the health care reform, took the Soviet experience as a model.
Yes, along with the experience of other countries, but the social protection system in terms of medicine available to all was built on the Soviet model. Due to a purely American need and the need to commercialize everything and everyone, it turned out in the end something like this and that. But even Trump did not succeed in breaking everything to the end.
In general, here it is simply necessary to digress from the topic, justified by the fact that a teacher, like a doctor, is simply obliged to follow the principle "do no harm". So, I am absolutely convinced that the coronavirus helped the outgoing president a lot.
Ask what? Yes, in the utterly cynical purge of the ranks of the socially unprotected public in the United States, which was not initiated by him at all. And let someone try to dissuade me of this - I received too much confirmation directly from overseas.
This is not a myth for a long time
The very assertion (by no means indisputable, I agree) that Soviet education was the best in the world has long been recorded in our myths. But why is this a myth, no one has been able to reasonably interpret it yet.
However, most of those who studied in the USSR and have not yet lost their memory are especially offended by the fact that, by debunking such a myth, we are actually forbidden to even be proud. And not only the great Victory, when ordinary ten-year graduates became excellent commanders of platoons and companies, and then of regiments and divisions.
Soviet decade, mind you, which did not hesitate to adopt all the best from the pre-revolutionary education system. And ending with the flight of Gagarin, the bomb and many years of confrontation with the entire Western world, when in the rear we were clearly threatened by the "yellow dragon" of the Celestial Empire.
And yet there were thousands of Soviet scientists and engineers who fled over the hill, who were welcomed by the same West with open arms. Well, the Russians do not want to believe that all these are myths, and that's it.
And if we have already remembered the pre-revolutionary, gymnasium education, then no matter how criticized the Soviet and post-Soviet heirs, it really was so strong that it did not lose its best qualities even now. By the way, more than half of the scientists - participants in the same atomic project - were still graduates of tsarist grammar schools.
Or, for example, today with half a sin it is possible to train schoolchildren on the basics of only two foreign languages. But my friend's grandmother, still a pre-revolutionary graduate of an ordinary gymnasium in the village of Kamenskaya, who later went through a paramedic veterinary and medical school, until the end of her days (at the end of the 80s) conducted active correspondence in three languages ​​at once.
Foreign, besides Russian. As you can imagine, not only with friends and family, or relatives of friends, but also simply with acquaintances whom fate has scattered all over the world.
Not a single test
Of the latest alleged myths, I will focus on only one. Educational reformers are doing their best to defend the system of the OGE and the Unified State Examination. Roughly like reformers from another sphere - raising the retirement age. You might think that it is tests instead of exams that are the worst thing in the optimization and reform of education.
Not at all, much more terrifying (in my opinion) is the rejection of the very essence of education, when in schools and even in universities not so much a set of knowledge is given, as there is education and training in the very ability to learn. That is, to gain knowledge even after school and university.
And it is by no means accidental, for the most part, the "indigestion" from the OGE and the Unified State Exam, already obvious to many, leads to the fact that they slowly, but it seems, very surely mutate towards the old traditional exams. After all, in almost all subjects there are more and more questions with far from unambiguous answers, tasks for consideration or some essays, where the final grade is given not by a robot, but by a person.
So it is not so far before returning to the direct examination. Fortunately, domestic education did not die with the introduction of the USE. Such a statement is indeed a myth. Although the notorious nonsense in test questions and assignments is not getting any less.
But most likely only because the testers are panicky afraid of repetitions and the fact that their charges, the test takers, will learn from their predecessors, and from each other as well. Although it has long been proven that there is often much more benefit from competent cheating than harm.
For what, for what, oh my God?
In conclusion, it remains only to recall what prompted the current head of our "national" Sberbank to the first critical attack on Soviet education.
Now, this was just a regular article in The Economist. Yes, authoritative. Yes, British. Where in the essay about one of the best schools in Great Britain it was told how this top educational institution switched to the Soviet education system:
"For a glimpse into the influence of the Soviet Union on English education, go to sixth grade college in Lambeth, a 20-minute walk from Parliament. This is where King's College London Mathematical School is located. The school is modeled on the Kolmogorov School of Physics and Mathematics in Moscow, which since the mid-1960s has provided Soviet students with the best mathematics education in the country.

Michael Gove, UK Minister of Education from 2010 to 2014, imported the idea, pushing universities to create specialized math colleges. The goal was for any child to receive an "Eaton-level education" in math or physics, recalls Dominic Cummings, a former adviser to Gove.