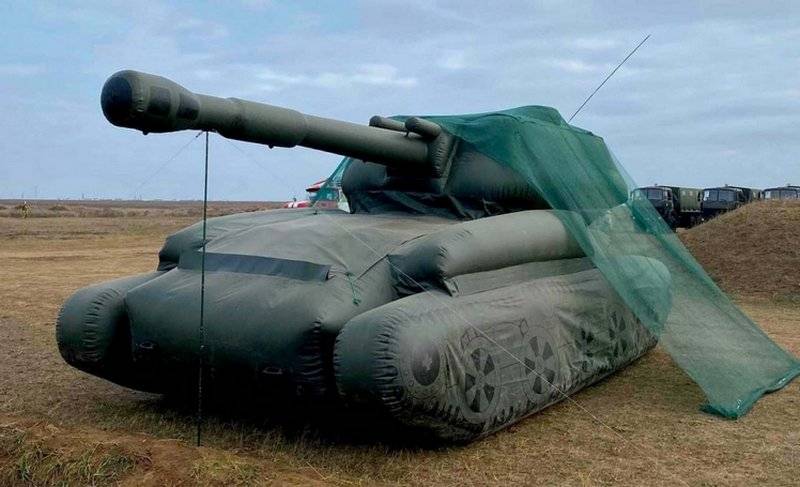 The Ministry of Defense of Ukraine held a presentation of an inflatable model of the ACS "Akatsia". The display of the novelty took place during the active phase of instructor-methodological classes on the basis of the 235th interspecific training center for military units and subunits "Shirokiy Lan" on November 26, 2020.
According to the statement, this product is "a detailed inflatable rubber imitation of 152-mm ACS 2S3" Acacia "in real size." The main purpose is to mislead the enemy.
I have an incredible one for you
news
... Today at the Shirokiy Lan training ground, we presented another technical development, which, without exaggeration, will make our army stronger
- Andrey Rymaruk, a volunteer of the Come Back Alive Foundation, wrote on Facebook, stating that the new equipment of the Armed Forces of Ukraine "will mislead enemy intelligence."
According to him, work on the creation of models of artillery weapons began in 2018, with the participation of volunteers and the military.
"ACS" is brought into "combat position" in about 20 minutes. It is reported that such a layout is quite difficult to distinguish from real technology, when observed from a UAV, from a distance of several kilometers. Also, such a simulator can mislead and thermal imaging devices.
- said Rymaruk, adding that the "product" has already visited the Donbass, where the "baptism of fire" took place.
Rymaruk's Facebook post received many comments. Some of the slogans were quite skeptical.
I remember that everyone mocked the Russian inflatable models of equipment, and the experts wisely stated that this is a sign of the complete degradation of the Russian military-industrial complex, which is not capable of anything other than a cunning cut of the military budget. So I want to ask respected experts, five years later we are doing the same, is this a betrayal or a victory?
Oh, this is another matter, otherwise some "Dana", "Bogdan", that's exactly what we needed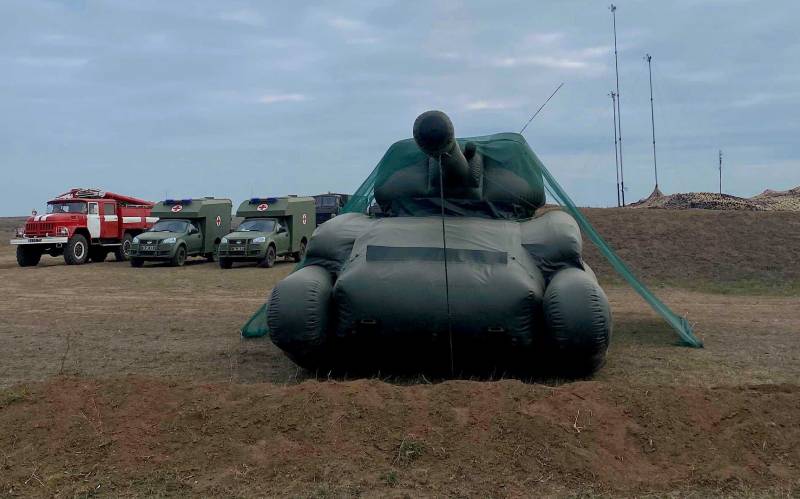 When you show the normal development, otherwise you showed that the inflatable woman was made
Do not think of inflatable machines !!!