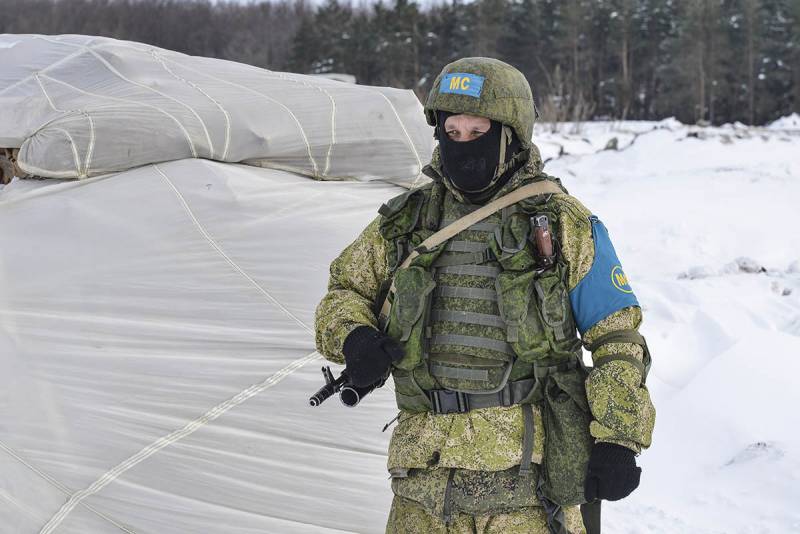 On November 28, servicemen of the Armed Forces of the Russian Federation, as well as automobile and special equipment, arrived from Russia to Azerbaijan by rail in order to then be transferred to places of service. The Azerbaijani Defense Ministry spoke about the logistics of providing Russian peacekeepers in Karabakh.
Information about this appeared on the official page of the department on Facebook.
The provision of the Russian military contingent with everything necessary is carried out in accordance with the protocol signed between Moscow and Baku.
The personnel and equipment of the Armed Forces of the Russian Federation, crossing the border, went through border and customs procedures. The cargo intended for the peacekeepers was delivered to the Barda settlement by rail through Baku. Then the wagons were unloaded, and their contents were sent by cars along the Barda - Agdam - Stepanakert route.
People, equipment and cargo are part of the Russian peacekeeping contingent, which is entering Nagorno-Karabakh in accordance with a trilateral agreement signed by representatives of Armenia, Azerbaijan and Russia.
In the message of the Ministry of Defense of Azerbaijan, Stepanakert was named Khankendi, and the unrecognized Republic of Artsakh was named the Nagorno-Karabakh region of the Republic of Azerbaijan.
On November 9, the heads of Russia, Azerbaijan and Armenia signed a trilateral agreement that ended the war in the region. This agreement is still actively discussed by both its supporters and critics.