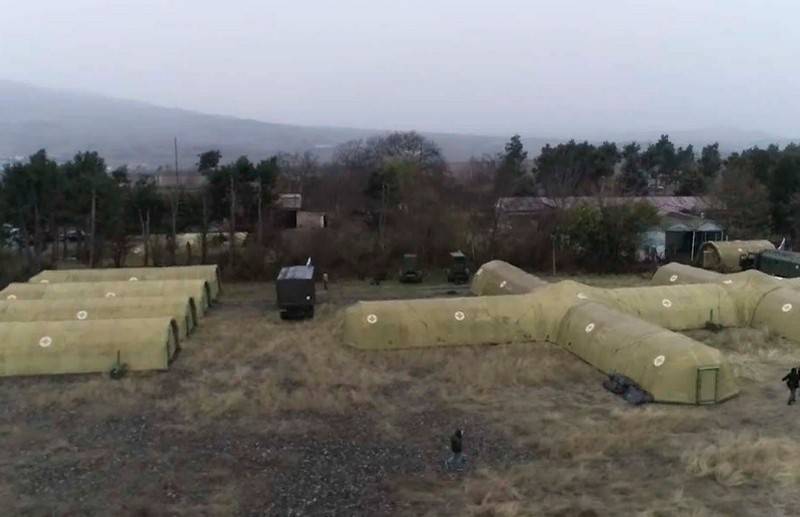 Russian peacekeepers set up a field hospital in Stepanakert. As stated in the Ministry of Defense, Russian doctors will provide assistance not only to the military, but also to the local population.
A special medical detachment arrived in Stepanakert from the Eastern Military District. Earlier, doctors and special equipment of the ceremony were delivered by Il-76 VTA aircraft of the Russian Aerospace Forces from Khabarovsk to Yerevan, after which they made a 300-kilometer march to the NKR capital, accompanied by Russian peacekeepers.
The deployment of pneumo-frame modules has now been completed. Specialists of the special-purpose medical unit will organize medical support for the peacekeeping contingent and provide all the necessary medical assistance to the population of Nagorno-Karabakh. The medical team is ready to place up to 40 people on its funds
- said in a statement.
As part of the first unit of the detachment, over 60 specialists arrived in Stepanakert, including military surgeons, anesthesiologists-resuscitators, therapists and epidemiologists. The hospital is equipped with everything you need, including ventilators, ultrasound and x-rays.
A second group of doctors will arrive shortly. In total, 122 specialists and 54 units of special equipment will work as part of a special medical detachment in Karabakh.