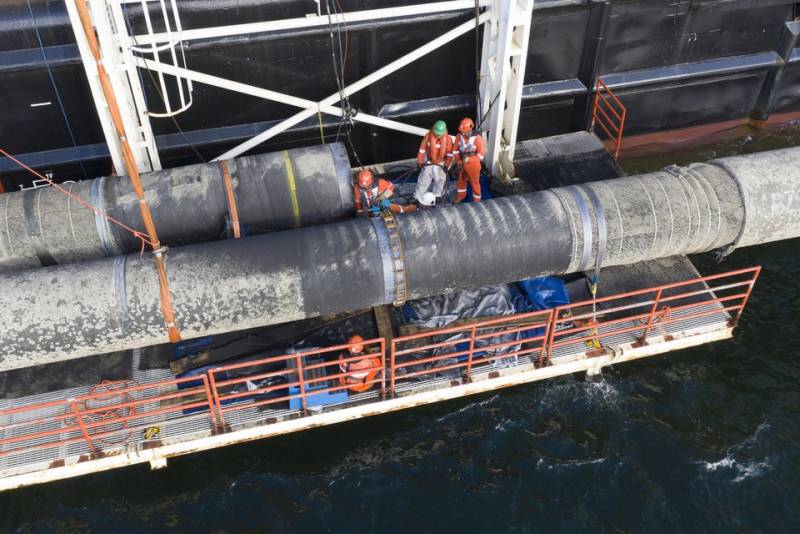 It became known about Ukrainian lobbyists helping Washington prepare sanctions against the SP-2 gas pipeline. We are talking about Vadim Glamazdin and Alexander Kharchenko, who have been in Washington for at least the last four years and, among other things, are helping the United States in its attempts to stop the Russian Nord Stream 2 gas pipeline.
This is reported by the American newspaper The Wall Street Journal. The US press said that lobbyists from Ukraine are taking part in the development of sanctions against Nord Stream 2.
According to WSJ, Vadim Glamazdin represents Naftogaz and is responsible for relations with government agencies. Oleksandr Kharchenko is an employee of the National Security and Defense Council of Ukraine. They are also assisted in their work by the American lobbyist Daniel Vadich.
These two Ukrainian citizens and one American interacted with some senators, including Ted Cruise. The publication claims that Vadic is an advisor to Cruz. Previously, he helped restrict Rosneft's access to modern technologies with the help of a "well-designed package of anti-Russian sanctions." The same method was used against Nord Stream 2.
The publication writes that in 2018 it was Glamazdin and Kharchenko who drew attention to the fact that Russia does not have its own vessels capable of laying large-diameter pipes under water. Then they advised to subject to sanctions for participation in the construction of the Russian gas pipeline foreign companies that own such pipelayers. This was the reason for the withdrawal of its vessels by the Swiss company AllSeas, which took part in the implementation of the project. Because of this, the work had to be suspended.
Then Russia decided to transfer from the Far East and re-equip the ship "Akademik Chersky". The US response step, in the preparation of which Ukrainian specialists also participated, is the imposition of sanctions against companies providing insurance and certification services to Russian courts.
The Nord Stream 2 project involves laying a gas pipeline directly from Russia to Germany along the bottom of the Baltic Sea. 93 percent of the work has already been completed. According to Nord Stream 2, the resumption of construction is scheduled for December this year.