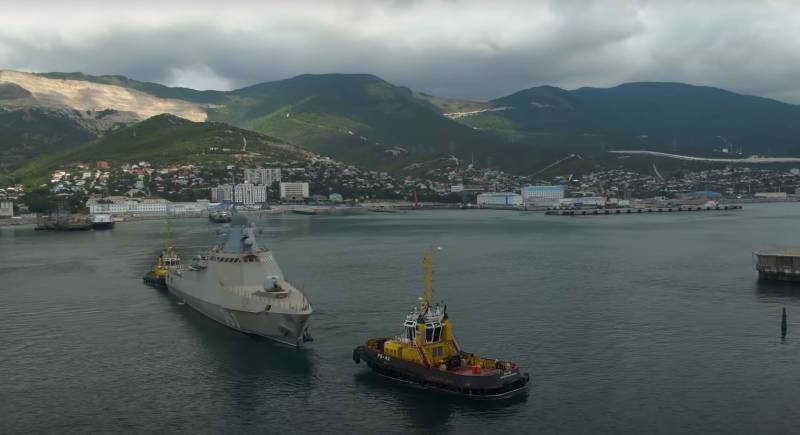 On November 27, the new patrol ship of the Russian Navy "Pavel Derzhavin" began full-fledged combat service. The network drew attention to a number of striking
armory
"Voids" that commentators saw in the nose of the pennant.
In general, many once again sharply criticized project 22160, which includes a new ship with a total displacement of 1800 tons. It is noted for its extremely weak armament, in fact, represented only by the 76-mm artillery mount AK-176MA.
Even Ukrainian armored boats are superior in firepower to these large, but useless ships. At least those ATGMs have
- writes one of the readers who questioned the combat effectiveness of the new unit of the Russian
fleet
.
At the same time, a number of commentators saw the weapon "voids" that could be used to enhance the ship's fire. We are talking about the space in the bow of the MRK between the gun turret and the superstructure. In particular, it is proposed to place the Shtil-1 air defense system here, if the free volume of the hull allows.
However, such "experts" did not take into account the modular nature of the ship. And in the West they are well aware of the combat potential of RTOs. So, the resource Arkeonaval published an image of the project 22160 ship with systems installed on board, which explains where the weapon "voids" came from.
The bow of the ship provides for the placement of anti-aircraft guided missiles in a special module. On the helipad, depending on the needs, it is possible to install various containerized systems: KR "Caliber", "Uranus" or equipment for a towed hydroacoustic station.