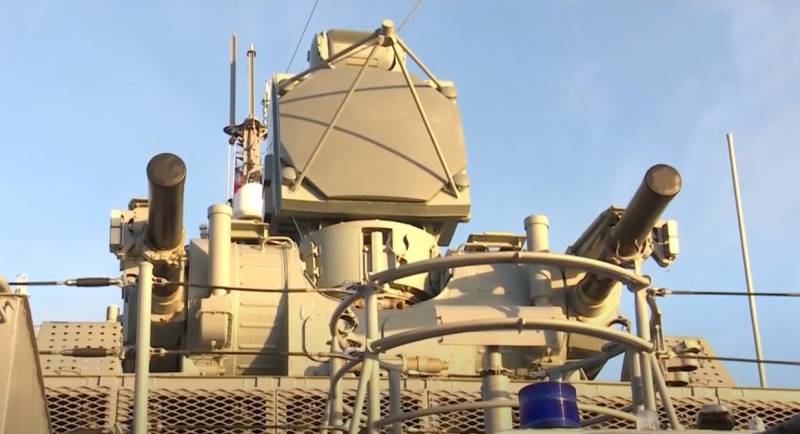 The Russian defense industry continues to develop new air defense systems to protect warships from air threats, including missiles, aircraft, helicopters, and unmanned aerial vehicles. Now the Russian Navy has a new product at its disposal.
With "Pantsir-M" the Russian fleet was able to destroy targets at short and medium distances
- writes the publication Navy Recognition (USA), commenting on the equipping of the naval version of the air defense missile system of the ships of the Russian Navy.
Developed in the 1960s in the United States, the 20mm Phalanx, as explained, remains the primary
weapons
Melee air defense of American and allied warships.
However, this should not reassure Russian specialists, since the numerical superiority of the US and NATO fleets and the sea
aviation
forces Russia to strengthen the melee air defense of single warships and formations
- the American press warns.
It is indicated that anti-ship stealth missiles, such as AGM-158, LRASM, MST, NSM, have been intensively developed in Western countries. It is assumed that in the next decade, the fleets of potential adversaries are likely to be armed with hypersonic anti-ship missiles.
"Pantsir-M" is one of the answers [to these challenges]
- writes the edition.
As noted by Navy Recognition, the ground-based version of the Pantsir-S complex "proved its effectiveness in Syria" during the defense of the Khmeimim airbase and the naval point in Tartus, successfully intercepting drones and MLRS shells. The export version of the Syrian army "Pantsir-C1" demonstrated no less high performance.
In 2018-2019, Israeli aviation managed to destroy two "Shell", which were either unloaded or in a non-combat state. Several launchers were destroyed by Turkish UAVs during the fighting in Syrian Idlib and Libya in 2020. In most cases, the destroyed vehicles were in a non-combat state.
- believes the American edition.
MRK "Odintsovo" with ZRPK "Pantsir-M" (closer to the stern)