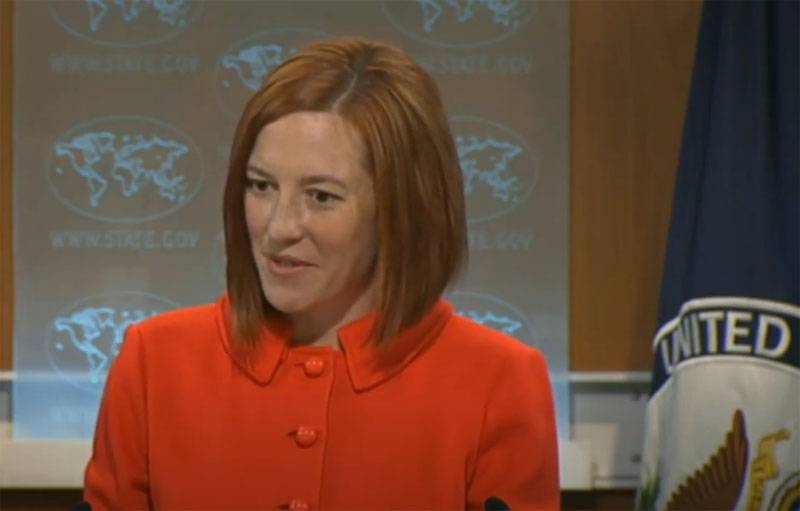 The full symbol of incompetence returns to the White House. At least, Joseph Biden, the man who proclaimed himself the winner in the past presidential elections, announced the return of Jen Psaki to big politics.
Joe Biden's official website indicates that he intends to arrange Jen Psaki as the spokesman for the presidential administration.
Recall that Jennifer Psaki worked in the White House when President Barack Obama was President. She was (at various times) deputy press secretary of the White House and an official representative of the US State Department.
The news that Biden intends to return Psaki to the White House actually appeared on the eve of her birthday. Jen will celebrate her 1nd birthday on December 42.
Biden said he was proud to have an all-female media relations department in his administration.
Jen Psaki is well known in Russia for her often ridiculous and unrelated statements. Among them are statements about the transportation of gas, which in Europe, according to Jen, flows "from west to east." Psaki also stated that "they go to the Rostov region to rest in the mountains." Known for her statement about the electoral "carousel", when the journalist AP Matt Lee tried to find out from the official representative of the State Department, what it is. Then Jen Psaki said that she was reading from a piece of paper, she herself did not know anything about it, but she would "clarify in the office". The phrase "I'll clarify in the office" managed to become a meme, like Jen Psaki herself. In this regard, even a special Anglicism appeared - "psaking".
In connection with Biden's statements about the alleged appointments of people who have already worked under Obama, his probable presidency is already being called "Barack's third term."