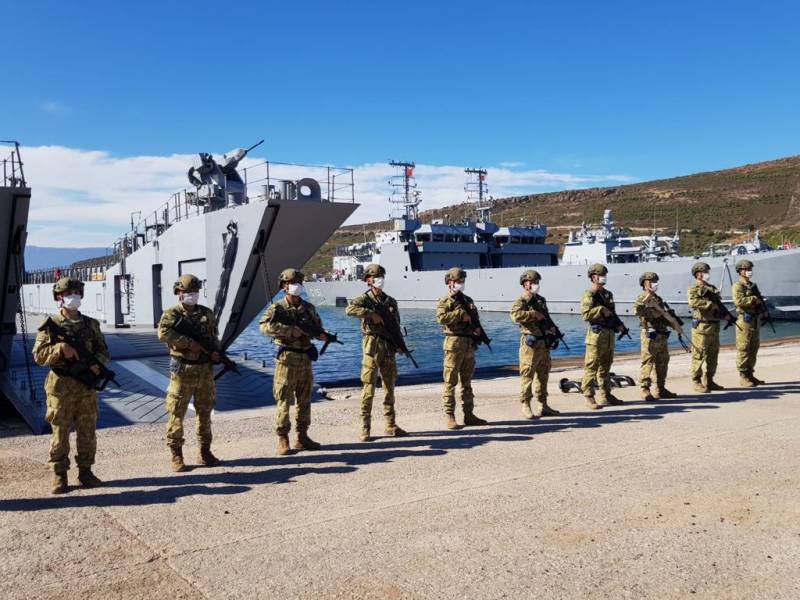 Turkish Navy
Greek Foreign Minister Nikos Dendias said Germany had lost its leadership in the EU. This is how the Greek Foreign Ministry commented on Germany's refusal of the arms embargo against Turkey.
Dendias told about this in an interview with Politico.
I really don't understand Germany's reluctance to use the immense power of its economy to show countries that they must obey international law.
- considers the head of the Greek Foreign Ministry.
In connection with the growing tension in the Eastern Mediterranean region, Athens turned to the EU countries, demanding a ban on arms sales to Ankara. They believe that there is a possibility of using this
weapons
Turkey against two European states - Greece and Cyprus, if the territorial dispute enters a hot phase.
In particular, Athens demanded to cancel the delivery of six type 214 submarines made in Germany, which had been ordered earlier by Ankara. Greece believes that the appearance of these submarines in service with Turkey will create an imbalance of power in the region.
Dendias understands that the embargo runs counter to the financial interests of Germany, but here we are talking about the supply of offensive weapons to the state, which, according to the head of the Greek Foreign Ministry, threatens Greece and Cyprus, two countries of the European Union.
And although Turkey and Greece are part of the North Atlantic Alliance, nominally considered allies, recently territorial differences between them have reached their peak.