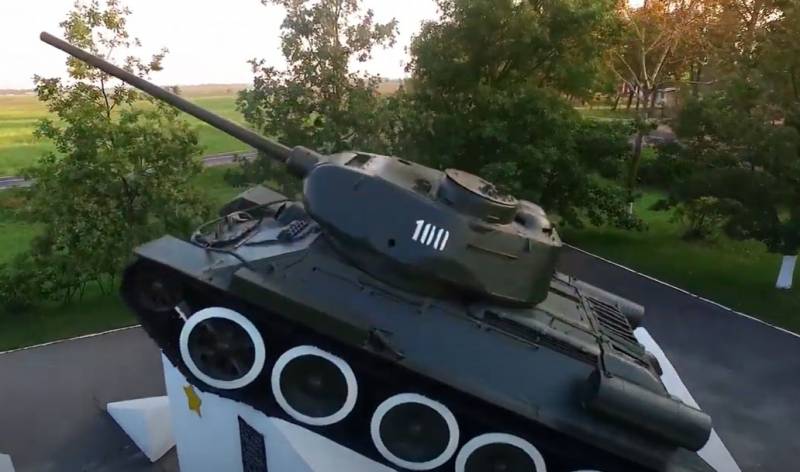 If not for the case, the creator of the most famous in the world
stories
tank
T-34 Mikhail Koshkin could become not a gunsmith designer, but a pastry chef. By order of the influential party functionary Sergei Kirov, who sought to make the USSR a powerful industrial power, Koshkin went to study in Leningrad in the 20s to become a leading mechanical engineer.
Florian Stark writes about this in the German edition of Die Welt.
When the first T-34s appeared at the front, the Wehrmacht could not oppose anything to these perfect machines, which it considered "omnipotent."
The former offensive spirit disappeared, instead a feeling of enemy superiority arose, because the crews knew that enemy tanks could hit them from a long distance.
- recalled one of the Nazi officers.
Despite this, the military leadership of Germany had to look for a way out of the situation, because Germany began to produce "Tigers" and "Panthers" only in 1943. Stark tells how the German tankers managed to compete with the Russian T-34s.
He believes that it was possible to do this thanks to more sophisticated tactics compared to the Soviet one. After all, if the commander of the T-34, in addition to leading a crew of three, was also supposed to perform the duties of a gunner, then the German tank had a separate gunner, and the commander could concentrate only on the leadership function. In addition, the Wehrmacht tanks were equipped with better radio communications, which made it possible to more effectively exercise command and control the conduct of battle.
It should also be borne in mind that at the initial stage of the war, the Red Army used tanks only to support the actions of the infantry, however, as well as the Allied armies. Only later did the Soviet tank units, following the example of the Germans, begin to act independently, becoming more mobile.
Earlier in the German press there were articles that German tank crews "often coped with ease" with the T-34. Therefore, the interpretation that the German author calls the T-34s "omnipotent", while referring to the Wehrmacht tankmen, looks surprising, especially when you take into account the anti-Russian propaganda that is increasingly pouring from the Western media.
The T-34 is a fast and maneuverable medium tank weighing 30 tons. Its speed could reach 55 kilometers per hour, and the thickness of the armor was 45 mm. The diesel fuel consumption of the T-34 was lower than the fuel consumption of German tanks. 76mm cannon and two machine guns made this agile vehicle formidable
weapons
with high firepower.