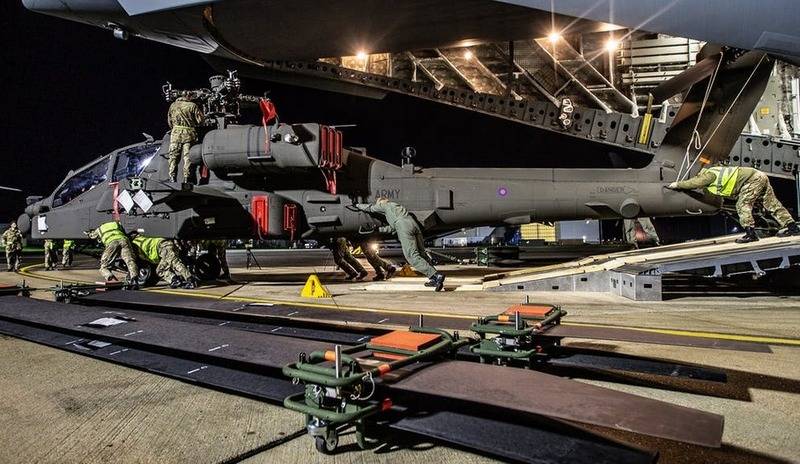 Britain has begun rearmament with the new AH-64E Apache Guardian attack helicopters. According to the press service of the British Ministry of Defense, the first two helicopters for the army
aviation
arrived at the Wattisham base.
The helicopters were redeployed from the United States aboard the RAF C-17 Globemaster III aircraft, along with service personnel from the 7th Royal Air Force Support Battalion for Electrical and Mechanical Engineers (7 Avn Spt Bn REME).
The new vehicles will allow the UK to maintain its attack helicopter combat capability for decades to come, thanks to improved digital capabilities. The new helicopter is already in service with the US Army and other countries
- it is spoken in the message of the British military department.
The contract for 50 new AH-64E attack helicopters was signed in 2016. All helicopters will be delivered under the American Foreign Military Sales (FMS) program. The new AH-64E Apache Guardian is to replace 66 WAH-64D Block I Apache Longbow AH.1 helicopters, licensed in the 1990s by Westland (then AgustaWestland) at its Yeovil facility. All helicopters will be fully manufactured at the American Boeing facility and are due to be delivered to the UK in 2020-2024.
The first flights of the AH-64E in the UK are expected to begin in July 2021. The new helicopters will serve in the 1st Air Brigade of the British Army along with the AH1 Wildcats.