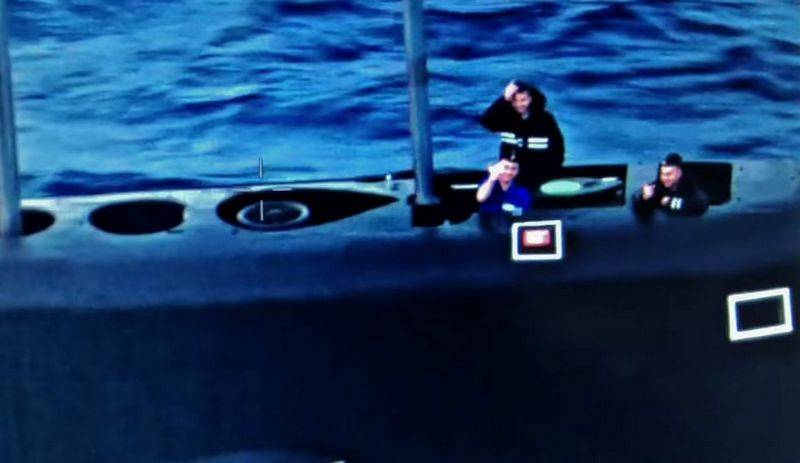 A photo of a Russian diesel-electric submarine making a transition from the Mediterranean to the Baltic Sea on the surface has appeared on the Web. In the picture taken from the American P8 Poseidon anti-submarine aircraft, Russian submariners "greet" the passing American plane, showing the Americans "something funny."
The description of the photograph called "the eyes of the R-8", which originally appeared on Twitter of the US Strategic Command and later circulated on social networks, says that the American plane discovered the Russian diesel-electric submarine pr. 636.6 "Varshavyanka". Where exactly the photo was taken and when, the description does not say, it was posted on Twitter on November 25.
There is also no comment on the gestures of Russian sailors shown to American pilots.
For our part, we note that most likely one of the "Varshavyanka" from the Black Sea
fleet
, making the transition to the Baltic for scheduled repairs, which is carried out at the Kronstadt Marine Plant. At least this year, diesel-electric submarines "Stary Oskol" and "Rostov-on-Don" were repaired there, and plans for further repair of submarines were announced.