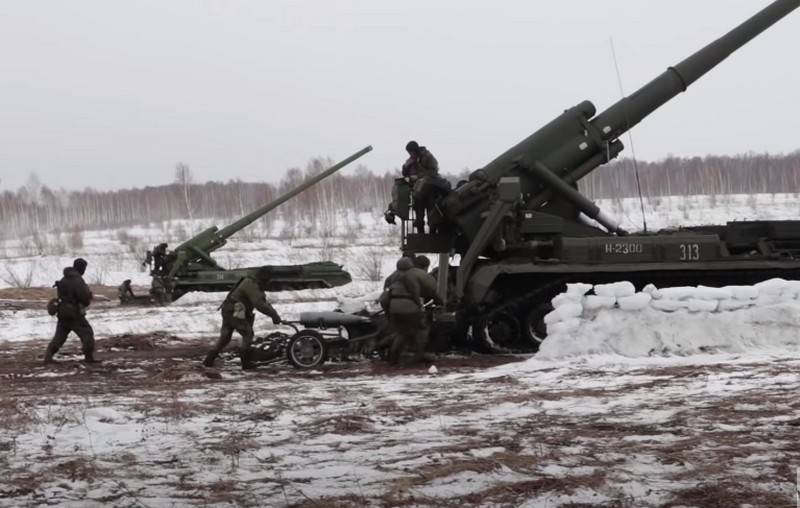 The modernized self-propelled gun 2S7M "Malka" will receive a new generation of ammunition. Told about this in an interview with RIA
News
industrial director of the Rostec weapons complex Bekkhan Ozdoev.
According to Ozdoev, a variant of a deeper modernization of the 2S7M Malka self-propelled cannon, which also includes a new generation of ammunition, has already been developed and sent to the Ministry of Defense for consideration. However, he did not give details of the proposed modernization option.
We have worked out options for a deeper modernization of the weapon with the development of a new generation of ammunition, including guided ones. We have sent these proposals to the customer
- he said.
Recall that in the spring of this year, a new version of the modernized Malka was presented and the first modernized vehicles have already entered the army. The modernization was carried out at Uraltransmash (part of UVZ). At the ACS, work was carried out to replace the gearbox, distribution mechanisms and power supply units. Replaced observation devices and guidance system, intercom equipment and radio station. The complex of anti-nuclear protection has been updated. Now it is possible to aim at a target using a UAV.
The 2S7M "Malka", having a gun caliber (2A44) of 203 mm, is capable of firing various types of ammunition, including active-reactive and special ammunition with a nuclear warhead.
Large-caliber self-propelled guns at one time were developed as a means of possible tactical nuclear strike. The first modification - 2C7 "Peony" - has been in operation since 1975, the upgraded version - 2C7M - since 1986.
For reference: the 2S7M Malka combat mass in the previous layout was 46,5 tons, the crew was 6 people, the R-173 radio station was used, the transported ammunition was 8 rounds, and the self-propelled gun was put into combat position for 7 minutes.