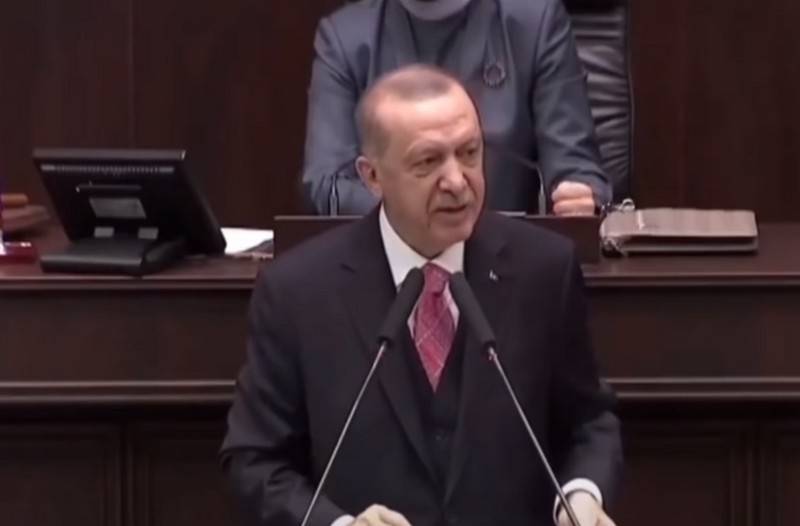 Turkey expects to improve relations with the United States against the background of Joe Biden's coming to power, Ankara intends to revise the country's foreign policy. Bloomberg writes about this with reference to sources.
Turkish President Recep Tayyip Erdogan is preparing to revise the country's foreign policy and improve relations with the administration of the new American President Joe Biden. As the newspaper writes, Turkey fears the introduction of European sanctions against it because of its behavior in the Mediterranean. The European Union has already adopted a corresponding resolution.
Another reason for rapprochement with the United States is called the "growing disagreements" between Ankara and Moscow against the background of the divergence of interests in Syria and Libya. In addition, the agency writes, relations between the countries are deteriorating due to Turkey's invasion "into the backyard of Russia in the Caucasus" in the conflict between Azerbaijan and Armenia in Nagorno-Karabakh.
Erdogan expects Biden to help Turkey improve relations with NATO partners. In addition, the Turkish president hopes that improved ties with the new American administration will increase Ankara's chances of purchasing advanced American weapons blocked by the previous administration headed by Trump.
Earlier, Turkish Foreign Minister Mevlut Cavusoglu said that Ankara is counting on a "new page" in relations with the United States after the inauguration of US President Joe Biden.