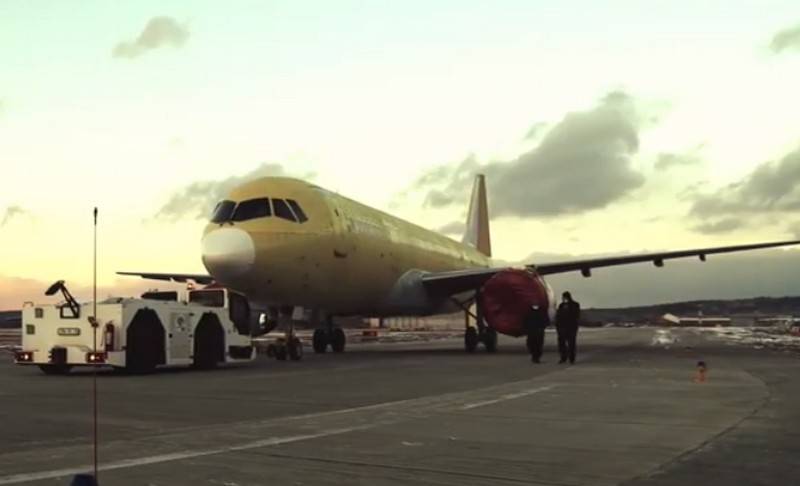 The first flight of the new Russian medium-range aircraft MS-21 with domestic PD-14 engines is scheduled to take place before the end of this year. This was stated by the head of the RF Ministry of Industry and Trade Denis Manturov.
We will try until the end of the year - 17-18 (December - approx.), Maximum until the end of the year - we expect that the plane will make its first flight
- he said, answering the relevant question of journalists.
According to the minister, the systems are being debugged and the aircraft is being tested. In the near future, specialists from the Design Bureau named after V.I. Yakovlev and test pilots to prepare for the first flight.
It should be reminded that the rollout of the first prototype of the MS-21-310 passenger aircraft with Russian-developed PD-14 engines took place in early November. The aircraft was transferred to the flight test division of the Irkutsk Aviation Plant from the assembly shop.
Earlier it was reported that the PD-14 engine installed on the new airliner managed to pass full certification in Russia, and the European one is scheduled for the end of 2022.
The PD-14 turbofan engine has been developed since 2008. This is the first new
aviation
engine developed in Russia over the past 30 years. The PD-14 two-circuit twin-shaft engine is capable of developing a thrust of up to 14 tons in take-off mode.
The MS-21 will be supplied to Russian customers with PD-14 engines in the MS-21-310 modification, and for export - in the MS-21-300 modification with the American PW1400G power plants.