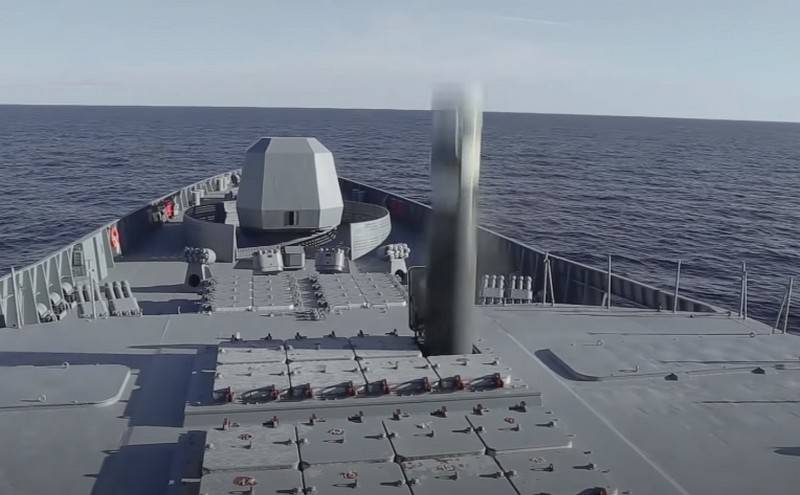 The Ukrainian edition of Defense Express questioned the hit of the Russian Zircon hypersonic missile in the target during a test conducted on November 26 in the Barents Sea.
As the newspaper writes, the Russian Ministry of Defense, commenting on the second test of "Zircon" word for word, repeated the message about the first missile test, which took place in early October this year, except for one phrase - "direct hit." In addition, the moment of hitting the target was not shown. It is these two facts that have raised doubts about the hit of "Zircon" in the target among Ukrainian "experts."
(...) the wording repeats the statement word for word after the first tests of this missile in October. Except for one phrase - "direct hit", which prompts certain conclusions. (...) Note, as in the case of the October launch of the "Zircon", the Russians did not show the moment or at least the result of hitting the target
- writes the edition.
For our part, we note that this opinion of Ukrainian "experts" will in no way affect the adoption of the Zircon hypersonic missile, which is currently undergoing a test cycle. Kiev, in the absence of the opportunity to create its own hypersonic missile, only has to "express doubts."
Recall that on November 26 the Russian frigate "Admiral Gorshkov" launched a hypersonic missile "Zircon" from the waters of the White Sea. The rocket, having developed a speed of more than Mach 8, hit a target in the Barents Sea at a distance of 450 km.
As part of further tests by the end of the year, it is planned to conduct two more launches, including at a target simulating a potential enemy's aircraft carrier.