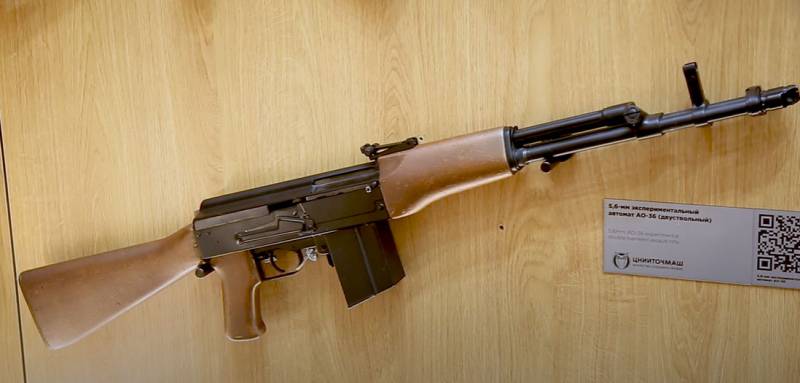 Often it comes to the latest and unparalleled in the world Russian
weapons
... Unfortunately, for some samples, the term "has no analogues in the world" has already turned into a kind of meme. However, there are truly unique samples of domestic weapon systems and complexes, many of which have already been put into service, and many have remained either in the drawings or in the format of prototypes.
Many unique options for weapons belong to the development of the Soviet design school.
One of the unique types of small arms is the AO-36 assault rifle. The machine has its main feature - it is double-barreled. In this case, the sample presented at the stand of TsNIITOCHmash is considered. The review is presented on the Lazarev Tactical channel.
One shot of such an assault rifle - two bullets left at once in the direction of the target. As conceived by the designers, this was supposed to increase the destructive power of the weapon and would help to use the machine gun as an effective means, for example, to suppress enemy manpower.
The expert in the video notes that during the tests AO-36 showed a high accuracy of fire. In comparison with the Kalashnikov assault rifle, the AO-36 showed an accuracy of 3,2 times higher.
The video also provides an overview of the unique Soviet underwater machine gun, which hit a target in a layer of water at a distance of up to several tens of meters.