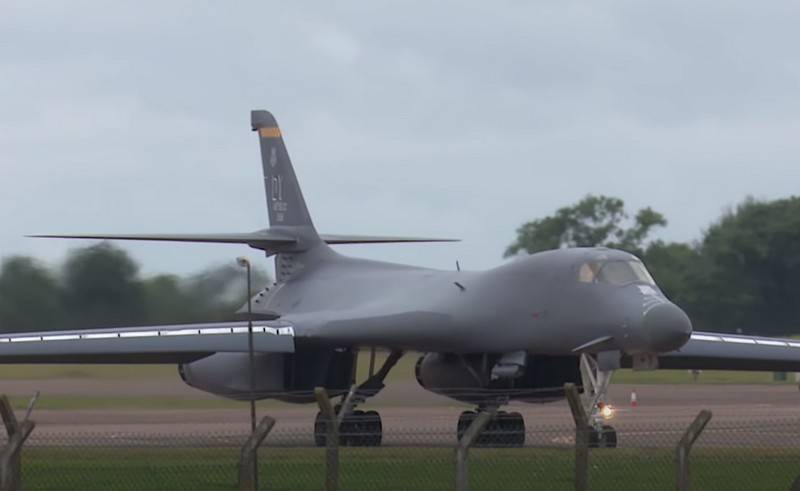 The American long-range bomber B-1B Lancer was tested with a suspension system for hypersonic missiles on an external pylon. According to Flightglobal, the bomber has already made a number of sorties with a suspended missile, but did not launch it.
For the first time in 30 years, the US Air Force tested the B-1B Lancer with a weapon suspension on an external pylon. For this purpose, the Boeing concern, together with the specialists of the US Air Force Test Center, modified two suspension points in the nose of the bomber, previously intended for the installation of additional systems, including target designation.
The tests were carried out with an AGM-158 JASSM cruise missile suspended from the right pylon. During the tests, the effect of the ammunition on the external sling on the aerodynamic characteristics and controllability of the aircraft was primarily assessed.
Earlier, the US Air Force reported that the B-1B Lancer bombers remaining in service will be upgraded to equip them with advanced AGM-183A ARRW (Air-launched Rapid Response Weapon) hypersonic missiles and a non-nuclear version of the
aviation
strategic cruise missile LRSO (Long-Range Stand-Off).
General Timothy Ray, Commander of the US Air Force Strategic Command, explained that the modernization will include the restoration of eight external hardpoints dismantled in connection with the Russian-American strategic arms reduction treaties, which provide for the abandonment of the use of B-1B bombers as nuclear carriers.
weapons
.