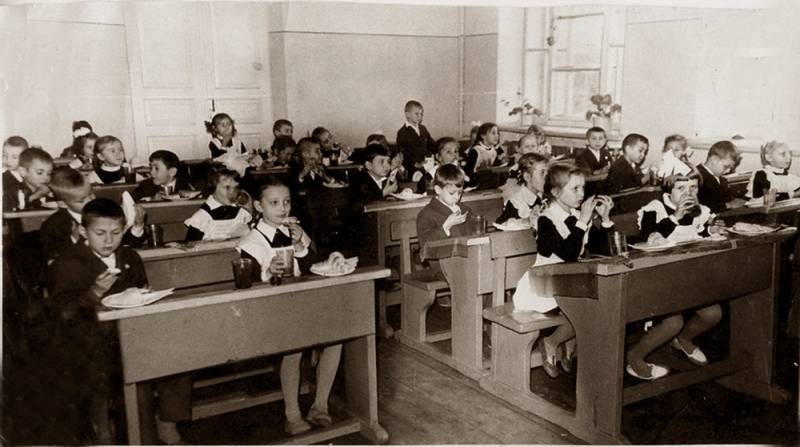 For some reason, I have very few photos from my school days, and those that exist are of poor quality. But this photo is very revealing. Made just in our 6th school, but for some reason I don't recognize the class. (Photo by A. Shvarev)
Each of us had our own school and our own memories of it. So I have them like that, although, of course, something has been forgotten ...
School years are wonderful,
With friendship, with a book, with a song,
How quickly they fly!
They can not be turned back.
Will they fly without a trace?
No, no one will ever forget
School years.
(Evgeny Dolmatovsky. School years)
Memories of the past.
Not so long ago, VO published an article by one of its regular authors on the situation in our education. The point is that everything is bad, and we must go back to the USSR. Probably, it should be clear to everyone that it will not work out in any way, because you cannot even enter the same river twice, and besides, we very often idealize our past. Memory is so arranged that most of the bad is forgotten, and all the good remains to us as a reward for the bad we have endured. Be that as it may, everyone has their own experience of school apprenticeship. I think it is quite interesting. That is why I thought that within the framework of the cycle "Memories of the Past" it is quite possible and even worth telling about him ...
So, I went to school at the age of eight, and all because at seven right before the first of September I got sick. And besides, in the 6th secondary school, to which I was attached in the district, the teacher who was recruiting first grade refused to take me! She was my mother's friend (there were all my mother's friends, she started working there with them after college) and ... said that "she does not need such a developed student, he will be too much trouble". Well, yes, of course, by that time they had already read a lot of books to me, I drew well for my age and ... was a talkative boy, so as a teacher I understand her very well.
And a year later, like it or not, but they had to take me. But I was already in the class of another "mother's friend". It turned out that our school is not simple, but "special", and from the second grade we will have English. Therefore, in the first one they will "look" at us, and whoever does not study well will be transferred to a regular school, because he will not be able to withstand the increased workload. I did not understand any of this and began to study. I started sitting with a girl whose dad was in prison, which scared me very much, but there was nothing to do. We wrote first with a pencil, and then continued with an insert pen, certainly with a student's pen. At home I had a whole collection of feathers, I inserted "Rondo-86" (I liked it very much!) And immediately got a reprimand in the class - "Only" student "and be like everyone else!"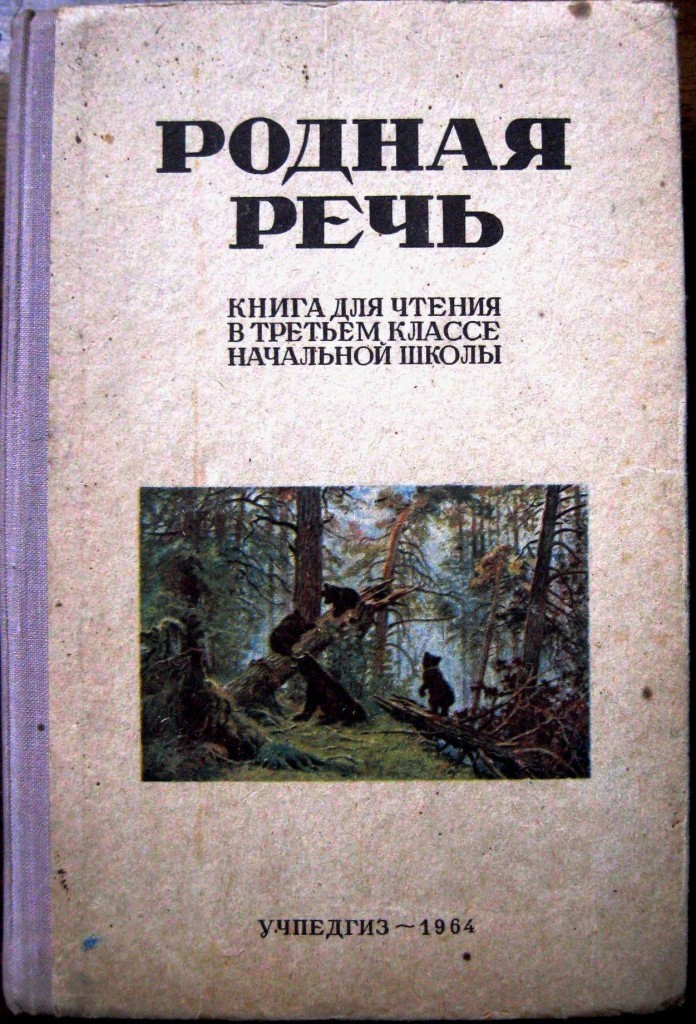 Then she became so ...
The ink was kept in non-spill ink tanks, and the nib was cleaned with round cloth pens in the form of circles sewn together - our first task in labor class. At recess, we used the same pens to play crazy - tossed our feet into the air many times. But the teacher said that this would make us write, and we stopped.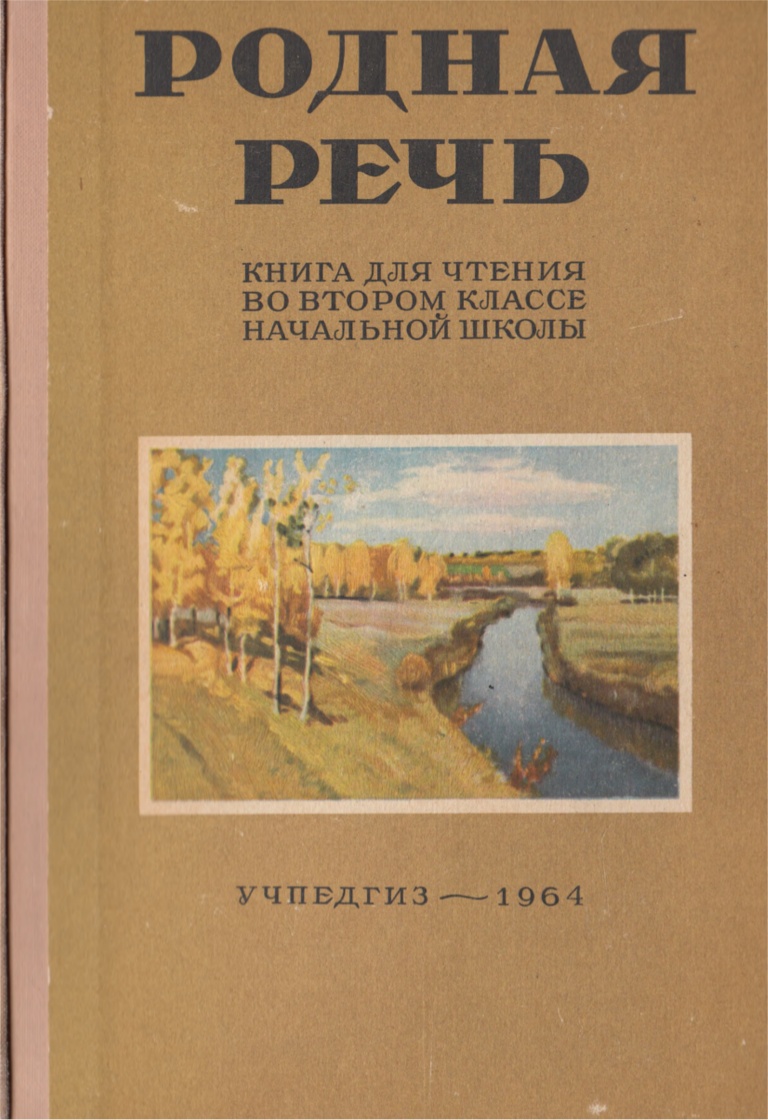 And so ...
Since before studying I was taken to the Crimea, and there I watched the film "The Three Musketeers" with Mylene Demonjo, I immediately decided to tell it to the boys in the classroom and ... and so I "voluntarily" signed up to be a storyteller: at recess I got up in a wall niche, I was surrounded listeners, and I told them! First, the movie "The Three Musketeers" (then, when we finally got it!), Laurence Olivier's book "Viking Campaign", then something else ... In a word, it went on for quite a long time.
But they had to enroll me in the school library by force, and they could do it only in May! Cause? And I had a closet full of books at home, and as soon as I got sick, my mother and grandfather immediately read them to me: "The Fight for Fire", "Professor Dowell's Head", "The Island of Dead Ships", "The Invisible Man" - all this there were books of my school illnesses that I liked very much. Although now I understand that this was not quite the reading that a first grader would have required. By the way, I read Russian folk tales before the fifth grade and was very surprised how interesting they were and why I had not read them before. Of course, they read me both "Buratino" and "The Cat's House", but there were many books of quite adult people. For example, after watching the movie "Amphibian Man" I demanded a book and, of course, my mother read it to me. That is, I myself did not like to read, but ... I fell in love when I was enrolled in the school library. By the way, we were required to keep a diary of extracurricular reading, with our favorite quotes and drawings. Can you imagine all the horror of my teacher when she met the story "Maxwell's Equation" or the story "The Clay God" by A. Dneprov with a drawing of flint people with knives in their hands.
In the second class, our contingent has changed. All C-graders were removed and replaced with excellent students from other schools. We were only the second enrollment, so we didn't really know about our school, but rumors had already spread, so there were no problems with the recruitment of students. Well, today it has become very difficult to get into this school! And they don't take it "in the district" at all.
I remember that for the first lesson we were asked to bring a mirror and were tortured for a long time with the correct position of the tongue. I learned the word "looking-glass" and was very proud and pleased with it. But what's strange is that I don't remember anything at all about what and how we were taught these three years. What I learned, I also cannot say. English teachers were constantly changing. But there was a truly holy woman among them - well, outwardly, a typical Englishwoman, even her nose was with a hump, Lyudmila Fyodorovna, who after every my illness, and I was sick often and for a long time, always worked with me additionally and completely free of charge. And I was then pretty stupid with regard to the language, I did not really understand why it should be taught at all, in a word, I gave her a lot of trouble.
However, in elementary school, I also spoiled my "mother's friend" thoroughly, and not only with drawings in my extracurricular diary.
Once they came to check her from the district. And she ... painted the board with colored crayons, hung it up with sheets of paper, which had to be removed in turn. And ... she began to demonstrate her skills to those who came. Then I really wanted to write something with colored crayons too. Raised his hand and she called me. But with excitement, I mixed everything up and sat down, ashamed of her reproach. I sit, chew paper, so that at recess I can spit through a tube, and I sit alone and on the last desk because of my height. Therefore, it was me who was hooked up with one of the female inspectors. So she asks me: "Why are you so confused? I've never seen anything like this in her lessons, right? " As a pioneer, I answer the truth: "Aha," I say, "this is the first time!" "Why chew paper?" "Spit out of the tube!" Again, honestly told her everything, but what's wrong with that?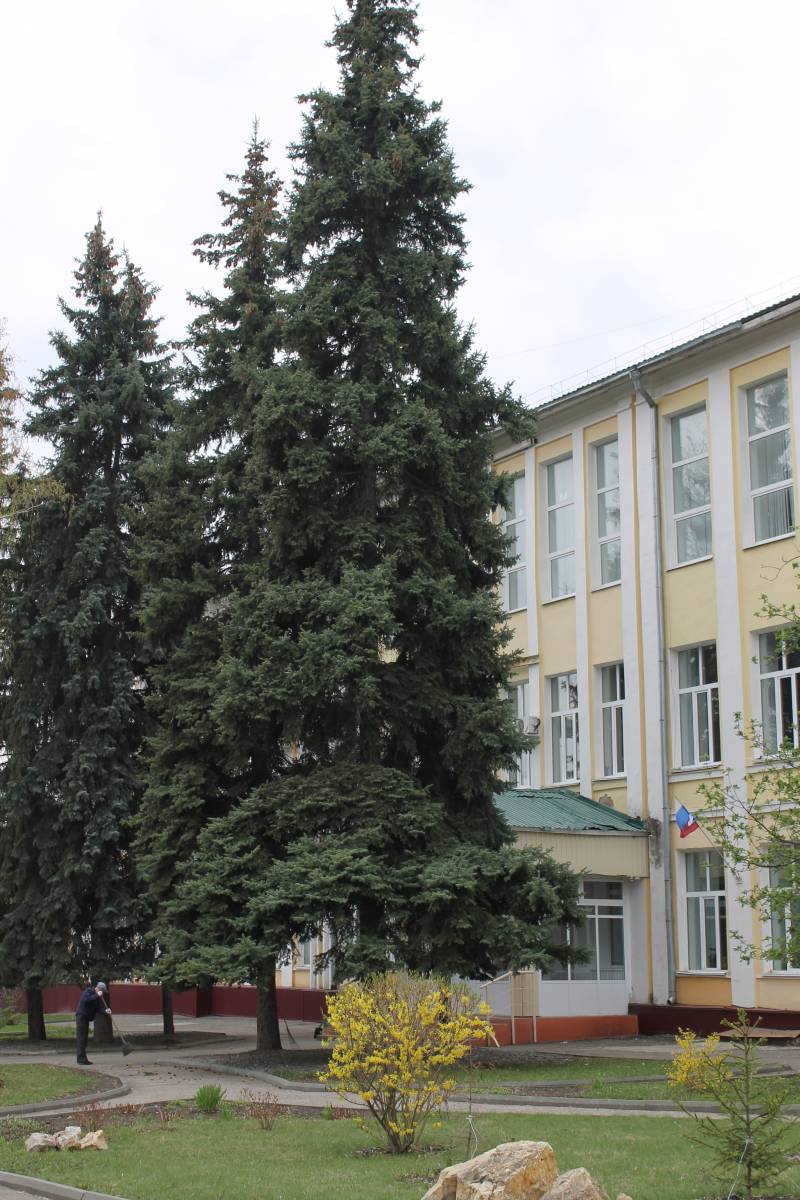 And this is how the area in front of the 6th grammar school looks like today. I planted the far right pine tree together with the guys in our class, and that's how it has grown!
And then - oh horror! She takes the paper and writes a letter, bends it over, gives it to me and says - "Give it back to grandfather!" I was scared, but ... I gave it away! And there it was written that "I am your student, Pyotr Konstantinovich, I met your grandson, and I really liked him, a very honest and versatile boy ..." True, this honesty came to me sideways. Apparently, at the "debriefing" they told our "cool" something unfriendly. Because I came to class and let's fix the court and reprisals. And it turned out that I and my long tongue were the main culprits in her fiasco. But I did not know then the Arabic proverb that the guilty tongue is cut off along with the head, and besides, I was trained to tell adults only the truth.
Then, already in the fourth grade, I offended her absolutely. We began to study natural history, and there is a picture of the Lenin nuclear-powered ship. So she began to rub our glasses on that it was built of large oak trees (!), And in front of it there was a steel strip - to chop ice! Well, as I subscribed to the magazine "Young Technician" from the second grade, I knew how it really is. I decided that she was joking, so he said. And she told me: "Iron sinks, but the tree floats!" Well, she laughed. And the students added. Children, however, are many real bastards, they live according to the principle of the 11th commandment - "push the falling one", then they "bumped" enough ... And it was autumn, puddles, the next day I brought a can of sprat, a bunch of nuts, bolts and started right in front of the school to demonstrate to all "doubters" the "law of Archimedes". It was then that she spotted me ... And the guys also shout: "And Slava shows us how iron floats!" In a word, it was like this: "You undermine the authority of the teacher! Aren `t you ashamed?!" And I am ashamed, of course, ashamed that this fool undertakes to talk about what she does not know, and after all, she is a teacher, but I just cannot say that. Oh, how many times she called both mom and grandmother to school, complaining that I didn't listen to her, I looked out the window and wandered in the clouds, and they made the decision to "litter my head," but of course they have nothing of this happened!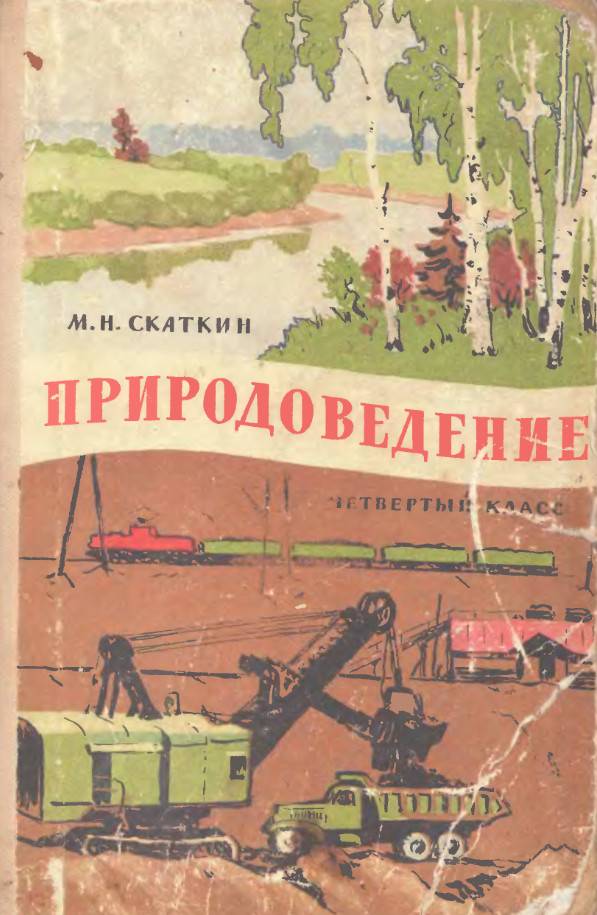 Natural history textbook. About the nuclear-powered ship he has there, inside!
But then elementary school for me ended, and I went to the fifth grade. Not an excellent student, but also without triples. I had a B in English, but for some reason I just don't remember what they taught me in three years of study. I also don't remember the textbooks we were taught, although they all featured a very beautiful tank! We started writing with automatic pens with an open nib (only open, closed!) From the second grade. But when we got ballpoint pens, for some reason they didn't stick to our memory ...
They fed us breakfasts from first to fourth grade. Moreover, the tables were already laid for our arrival. Different types of cereals, mashed potatoes with a cutlet or sausage, a freshly baked bun or pie, compote, jelly, tea, cocoa ... Something I didn't like, for example, butter in semolina, and I diligently ate it around. But overall, the food was delicious. At the school, where my granddaughter already studied today, she also ate at school for the first three years. But then the food there became so ... strange that it became impossible to eat it. The classroom demanded that everyone eat, have some kind of payment cards, but we just did not react to this. I just got up and said at the parents' meeting that my granddaughter, "This will not be there!" They convinced me that I was wrong, and they lagged behind. It is hardly worth quoting her stories about school meals here (these are still my memories!), But it is absolutely certain that in schools it has become many times worse than in my time. Although ... many parents have children "it" eat, and for the most part no one complains about the quality of food. So poor that this bang is also bread? No, looking at their cars and mobile phones in their hands, as well as gold rings with stones on their fingers, you can't say that ... So the point is different.
To be continued ...