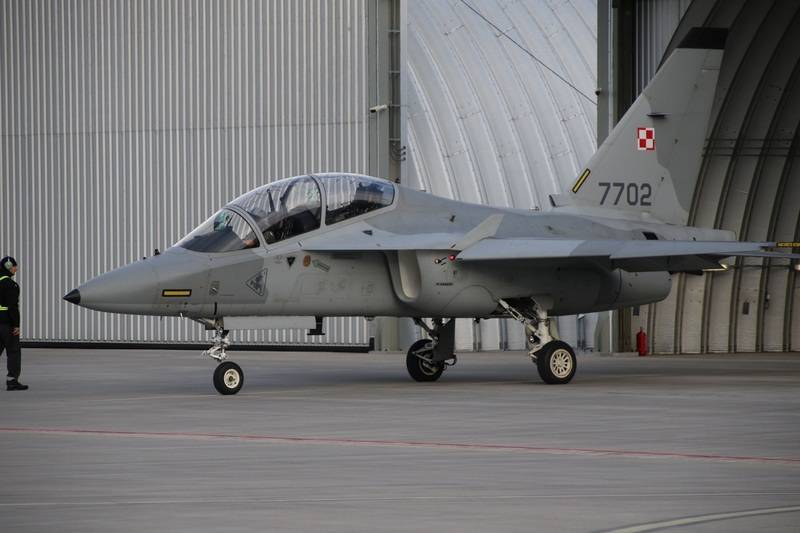 The Polish Air Force received another M-346 Master jet combat training aircraft (UBS). This was reported by the press service of the Ministry of National Defense of the republic.
According to the report, the plane arrived in Poland and became the eleventh UBS M-346 (Polish name Bielik) in the 4th training aviation wing (4 Skrzydło Lotnictwa Szkolnego) on the 41st
aviation
base in Deblin.
In total, within the framework of the agreement concluded in March 2018, the Polish Air Force receives four additional M-346 Master UBS with delivery in the fall of 2020, as well as seven ground simulators, spare parts and technical support. Another four M-346s Poland should receive in 2022 under the option to the previous contract.
The same contract provides for bringing 12 other Polish M-346 aircraft to the so-called NATO STANAG 4193 Edition 3 IFF standard, which is the latest version of the M-346 onboard equipment and software developed by Leonardo.
Earlier (2016-2017), the Polish Air Force received eight M-346 UBS from Leonardo under a contract from 2013 for a total of about 280 million euros. The aircraft are intended for advanced flight training of AJT (Advanced Jet Trainer) pilots and replacement of the outdated TS-11 Iskra trainer.