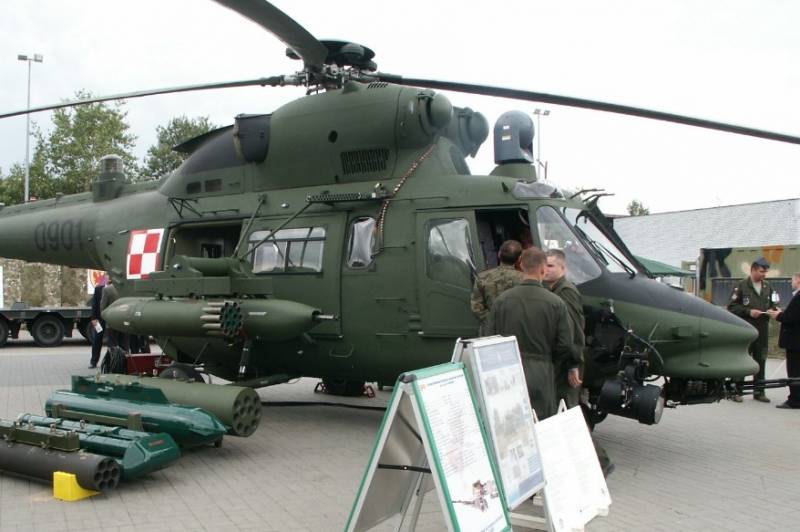 A helicopter W-3PL Głuszec ("Capercaillie") of the Polish Air Force made an emergency landing in a field near the village of Brudnia, about 15 kilometers from the 56th air base in Inwroclaw. The crew commander made the decision to immediately land and leave the car after smoke appeared in the cockpit during a training flight.
It is reported by the Polish edition of Defense 24.
The Polish State Fire Service received a report of the incident and sent four pieces of equipment to the scene.
Major Piotr Dajchak from the press service of the 56th airbase in Invroclaw said that none of the three members of the helicopter crew were injured in the incident. The car landed in a field near the road connecting the settlements of Brudnya and Volya Stanominskaya. The circumstances of the incident are currently being investigated.
W-3PL Głuszec are in service with the 2nd Squadron of the 56th Air Base in Invroclaw. This is a specialized version of the W-3 Sokol transport helicopter, also capable of performing attack functions. It is equipped with a Ukrainian-made Adros optical-electronic suppression station. The Glukhar is equipped with a remote-controlled 12,7 mm machine gun and a wide range of suspended weapons on four external pylons.