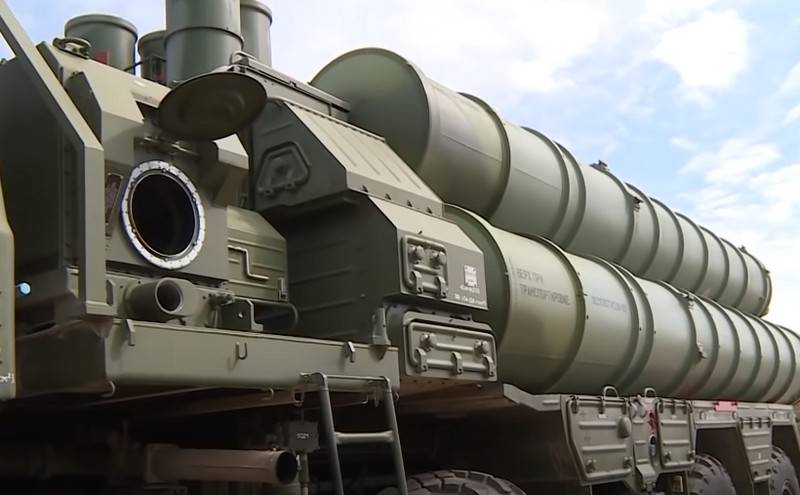 The creation of the newest anti-aircraft missile system (SAM) S-500 "Prometheus" will be completed in 2021. Lieutenant General Andrey Yudin, Deputy Commander-in-Chief of the Aerospace Forces of the Russian Federation, spoke about this in an interview with the Krasnaya Zvezda newspaper.
It should be noted that the completion of the S-2021 mobile air and missile defense system is planned for 500.
- quotes the publication of the words of the general.
At the end of August this year, Deputy Prime Minister Yuri Borisov, within the framework of the Army-2020 forum, announced that the S-500 air defense system had entered the stage of state tests, and the procurement of components for the serial production of the system had also begun.
It is known that missiles for the complex were tested in 2019; in April of the same year, preliminary tests of the radar complex (RLC) and the multifunctional radar station (radar) were reported. In March 2020, it became known about the tests of the launcher, the components of the multifunctional radar and the missile defense locator, equipped with a chassis for the command post, transport units for the early warning radar system.
The state armament program provides for the deployment of the S-500 air defense system on combat duty from 2025, but it is possible that the system will go to the troops much earlier.
The S-500 will become the basis for a unified national air and missile defense (air defense-missile defense) system being created in Russia. The complex can be easily integrated into a single system with air defense systems of previous generations and other models of Russian production.
According to available information, the minimum set of equipment for the S-500 "Prometheus" will consist of a combat command post with an automatic control system (ACS), a radar complex, a multifunctional "illumination" radar and up to 12 anti-aircraft missile launchers based on Russian or Belarusian-made tractors. ...