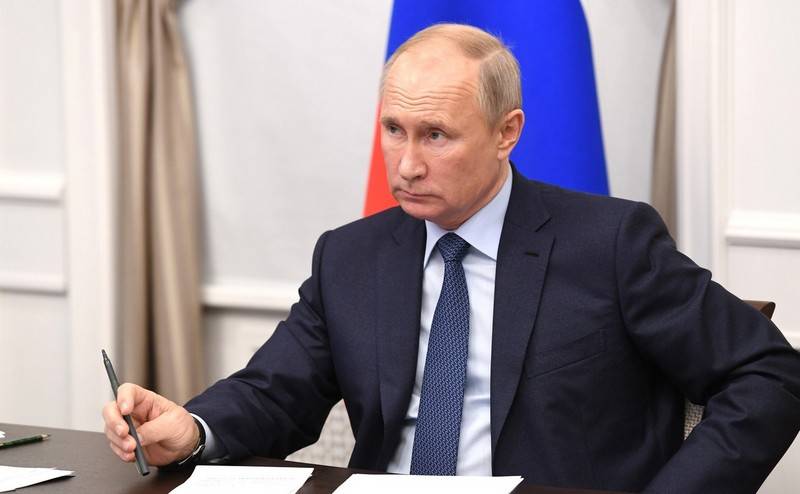 Russia is no longer actively interfering in the affairs of the former Soviet republics, and recently Putin has decided to reconsider his attitude to the events around the country. Ulrich Kroeckel came to this conclusion in his article for Frankfurter Rundschau.
According to the author of the article, a phase of reflection has begun in Russia: Moscow is deciding which former Soviet republics are really important for it from a geostrategic point of view, and which ones can be released "into free float," even with an orientation toward the West or Turkey.
If a year ago Russia without any reservations considered the entire post-Soviet space to be a geopolitical sphere of its influence, then recently Moscow has been reacting to events in the former republics of the USSR calmly, as if what is happening does not interest it strongly. The events in the Caucasus, where the war between Azerbaijan and Armenia took place, became an example of this. Moscow patiently watched events in Nagorno-Karabakh for several weeks before intervening.
(...) the hand of Moscow, once very long, is no longer in a hurry to grab someone. Instead, the Kremlin prefers to influence processes from the outside with a minimum expenditure of manpower and resources.
- writes Kröckel.
The author is convinced that Moscow has chosen a new strategy based on an analysis of actions in Georgia, Syria and Ukraine since 2008. According to this analysis, the political and economic losses from military interventions, including the annexation of Crimea, far outweigh the benefits. Therefore, Moscow decided not to actively intervene in the events of Nagorno-Karabakh or the protests in Belarus.
Moscow deliberately takes a wait and see attitude and only signals that it can intervene under certain conditions. The new strategy allows Putin to avoid irreversible steps that would drive him into a dead end and entail a significant increase in damage due to new Western sanctions, the author sums up.