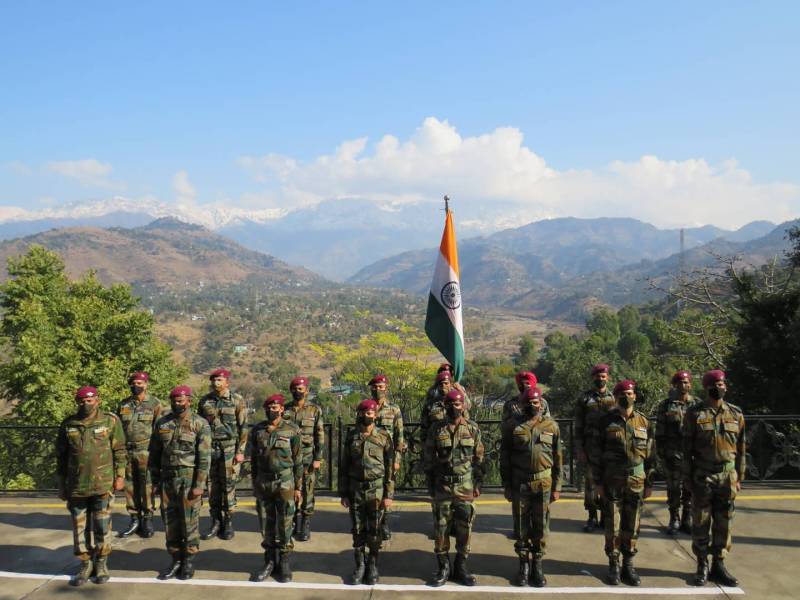 The Indian army has expressed concern about the "critical dependence" on China in terms of military uniforms.
It turned out that at least 70 percent of Indian military personnel wear military uniforms, which are made from fabrics purchased from China. To solve this problem, it was decided to involve the Defense Research and Development Organization (DRDO).
It noted that DRDO specialists are already helping Indian industry in the production of special fabrics "to end dependence on imports of Chinese and other foreign fabrics for the manufacture of military uniforms."
Mayank Dwivedi, director of the DRDO Industrial Interaction and Technology Management Department, said that only for the summer military uniform of India, 5,5 million meters of fabric are needed per year - and only for the ground forces. If we talk about the total need for tissues, taking into account the uniforms of the Air Force, the Navy, then it comes out more than 15 million meters.
Dvivedi:
We are following our government's call for import substitution of products by implementing the "Make in India" principle.
It is also noted that the Indian industry is ready to produce its own fabrics for parachutes and body armor. It is reported about the establishment of processes for the production of aramid fabric (one of the features of such a fabric is its high thermal stability).
Dvivedi:
For special fabrics we use blends of yarn with nylon, lycra fibers, viscose, polyester. We already supply various types of fabrics not only for uniforms of military personnel, but also for sewing bags, backpacks, shoes, tents used in the armed forces.
Added that the deployment of fabric production for the Indian Armed Forces creates tens of thousands of new jobs.