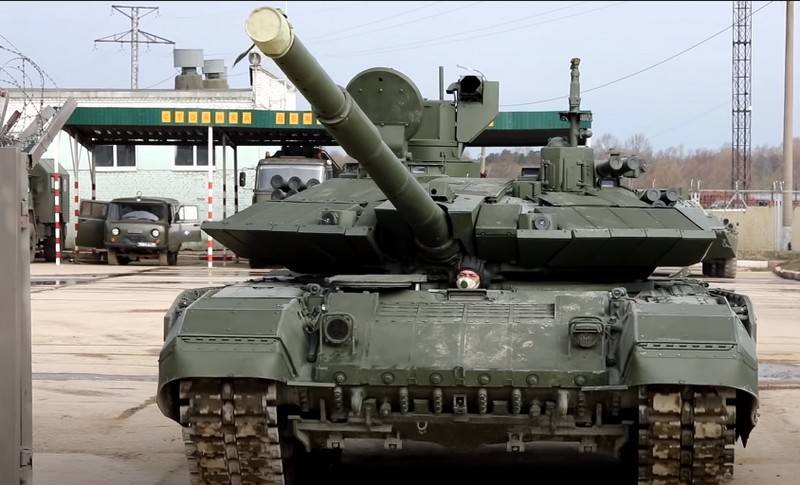 The Ministry of Defense received a new batch of modernized
tanks
T-90M "Breakthrough". This was reported by the press service of the military department.
According to the report, the entire batch of T-90M tanks has already arrived at the troops. At the same time, the Ministry of Defense does not report the number of vehicles received and in which parts they were delivered.
A batch of T-90M Proryv tanks, equipped with a 125-mm smooth-bore gun-launcher, arrived at the troops. This system, used with a guided weapon system, is capable of using all existing tank ammunition of a given caliber. Combined arms and tank formations continue to receive upgraded T-72B3 tanks, infantry fighting vehicles, as well as armored personnel carriers BTR-82A and BTR-82AM
- said in a statement.
In addition, a batch of T-72B3M and T-80BVM tanks entered the Kazan Higher Tank Command School, where future tank officers are trained.
The T-90М tank was developed as part of the Breakthrough-3 development work and is a deep modernization of the T-90 with increased combat and operational characteristics.
In the course of modernization, a new turret module with a 90-mm gun of increased survivability and accuracy was installed on the T-125M. A remote-controlled machine gun installation caliber 12,7-mm is installed on the turret. In addition, the new tank is equipped with a highly automated digital fire control system that provides search, recognition, auto-tracking and hitting targets.