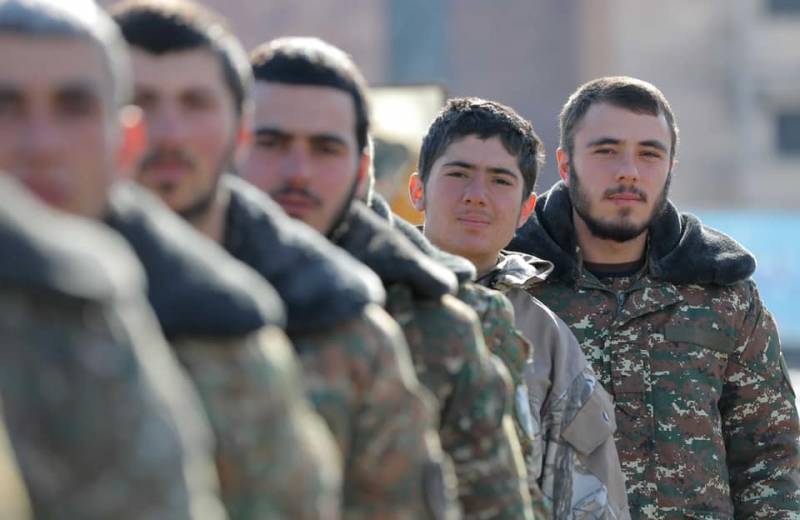 In Armenia, they continue to ask questions about why the martial law regime is still in effect in the country. Moreover, questions of this nature are asked by both ordinary citizens and deputies who are not part of Nikol Pashinyan's parliamentary coalition.
Today, the Armenian parliament is discussing the possibility of lifting the martial law introduced in connection with the outbreak of hostilities in Nagorno-Karabakh.
Thus, MP Tigran Urikhanyan asked the ruling coalition:
If we all welcome the presence of the Russian peacekeeping contingent in Artsakh, if we welcome the presence of the Russian military in the region as a whole, then why does martial law, which restricts a number of civil rights and freedoms, continue to operate to this day?
According to Urikhanyan, the martial law against the background of the terminated hostilities looks as if the Armenian authorities do not trust the Russian military.
Tigran Urikhanyan:
It turns out that the government does not trust them (the Russian military)? He does not trust his strategic ally - Russia and personally Vladimir Putin.
The deputy added that if there are no fears that the Russian military are the guarantors of peace and security, then it is strange to maintain the martial law regime.
Nikol Pashinyan's opponents suggest that it is now beneficial for the prime minister not to lift the martial law in order to be able to maintain power - for example, to order the use of force in case of an attempt to deprive him of the prime minister's post.