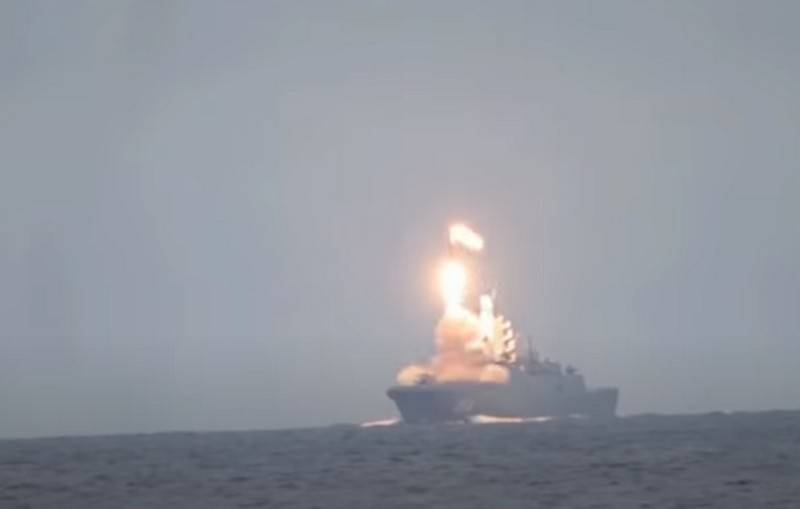 The Northern Fleet has conducted yet another successful test of the Zircon hypersonic missile. According to the military department, the missile was launched from the board of the frigate "Admiral Gorshkov".
According to the report, the Russian frigate, being in the waters of the White Sea, launched a Zircon hypersonic missile at a target located in the Barents Sea. According to objective control data, the rocket, having covered 450 km at a speed of more than Mach 8, successfully hit the target.
The lead frigate of project 22350 "Admiral
fleet
Soviet Union Gorshkov "fired yet another Zircon hypersonic cruise missile from the White Sea at a complex target position in the Barents Sea. (...) the Zircon hypersonic anti-ship missile successfully hit a sea target at a distance of 450 kilometers. Flight speed missiles amounted to more than eight Machs
- said in a statement.
The closure of the firing area was ensured by the forces and means of the Northern Fleet in the White and Barents Seas, including the missile cruiser Marshal Ustinov and the frigate Admiral of the Fleet Kasatonov.
Recall that the previous test of the Zircon hypersonic missile was carried out at the beginning of October this year also from the frigate Admiral Gorshkov. As this time, the rocket hit the target at a distance of 450 km, developing a speed of Mach 8 at an altitude of 28 km.
According to some Russian media reports, two more test launches of Zircon will be carried out by the end of the year, including at a target imitating a simulated enemy aircraft carrier.