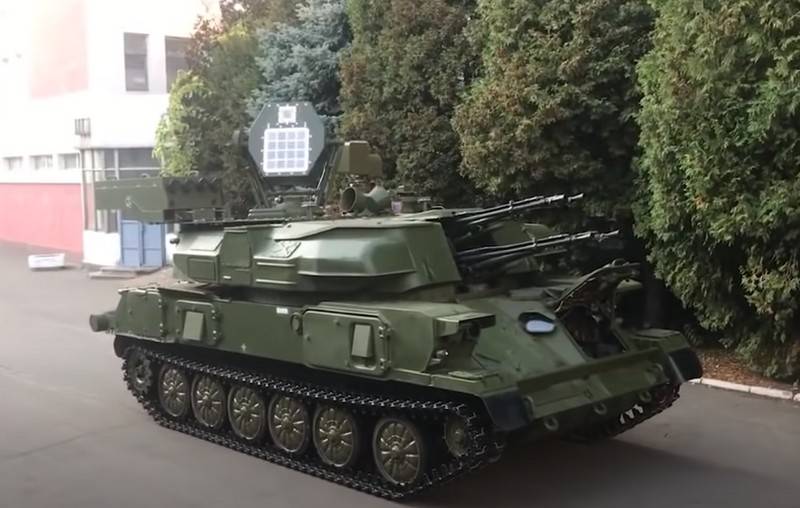 The Ministry of Defense of Ukraine intends to order the supply in the interests of the Ukrainian Armed Forces of two batches of modernized 3SU-23-4M-A1 "Shilka", the contract is being negotiated at the final stage. This was reported by the press service of the Arsenal plant.
The contract is being concluded. All necessary materials provided to us by the Ministry of Defense. According to the plan, the contract should be concluded in the near future as part of this year's state order. Also, in addition, an order for a certain number of units of this equipment is being considered in DOZ-2021 (state defense order)
- said the general director of the Arsenal plant Igor Voloshchuk.
The Ukrainian military department confirms its intention to purchase two batches of Shilka SPAAG. It is reported that the contract will be signed this year, the amount of equipment planned for the purchase has not been disclosed.
During the modernization of the 3SU-23-4M-A1, Shilka receives a new multifunctional radar station with a digital antenna array instead of an analog radar, and the analog computing system is replaced with a digital one. In addition, the upgraded Shilka receives a navigation system, a support system and a block of digital-to-analog converters.
There are two more options for upgrading the 3SU-23-4M-A1 "Shilka". In the second option, an optical-location system with television and thermal imaging channels and a laser rangefinder is added to all of the above. The third modernization option provides for the installation of four Igla anti-aircraft missiles.