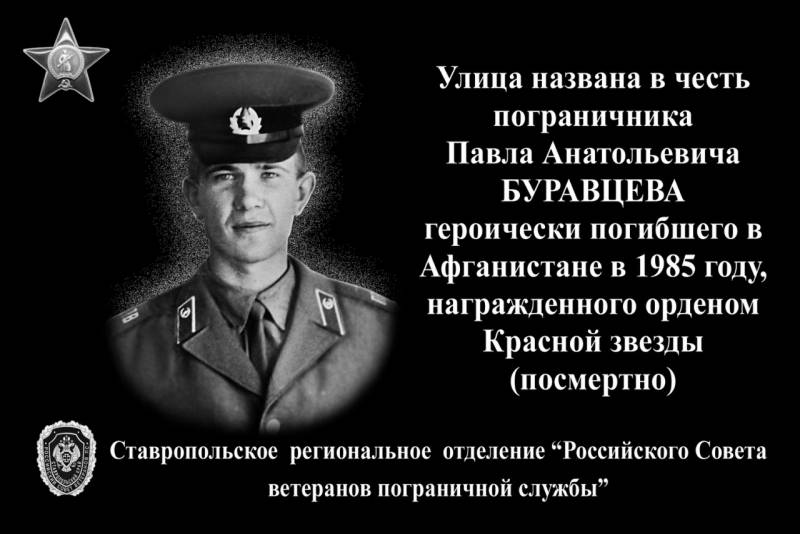 I won't forget this fight
In the southern city of Russia, Stavropol, a grandiose event took place. A street appeared in the Industrial District, perpetuating the memory of an amazing person - Pavel Buravtsev. Not only the city itself already knows about the boy who has lived in this world for only 19 years. But also Russia. And the whole planet.
Why? Because he was above all a person: a kind son, a young man, in love with a girl Galina, a wonderful paramedic, climber, border guard, patriot and hero, posthumously awarded the Order of the Red Star for the only battle in his life. And all this - at the age of nineteen.
The junior sergeant was killed by spooks in Afghanistan on November 22, 1985. Together with 18 other colleagues. Just like him, guys who love life, their girls and dream of returning home after service. And they did return. Only in zinc coffins.
"I will never forget this fight ...."
- Vladimir Vysotsky sang once. But you never know. They preferred not to talk about the battle in the Zardev Valley near the village of Afrij, either then or now. Today only a few are talking about him, and then through clenched teeth.
So many years later
35 years have passed. It would seem that during this time it was already possible to do a lot for the dead 19 border guards.
This was the worst tragedy of the USSR border troops in the entire Afghan campaign. But we are silent. We are resisting. We think, maybe everything was completely wrong? It seems that they themselves are to blame for the fact that after the order received they moved? Lost in an unfamiliar area for them? Have you changed your route, relaxed your guard? And so on, so on ...
I do not want to analyze and compare all this now. Paid for all those 19. Naked and disfigured, lying on the Afghan frosty ground for two nights and one day. The officer who remained on the site, from where the border guards left for the raid, and four more fighters who miraculously left the battle without a single scratch.
They were questioned for a long time. Consider - interrogated. They wrote explanatory notes. Then the fighters were released. First serve. And then home. Not even honoring them with awards.
However, everyone who died in that November battle, and two more seriously wounded were awarded the Orders of the Red Banner and the Red Star.
Peer into this face
Yes, look at the photo with Pavel Buravtsev. His face glows with cheerfulness. He loved this life, like his parents - Anatoly Andreevich and Nina Pavlovna, as well as his older brother Andrei.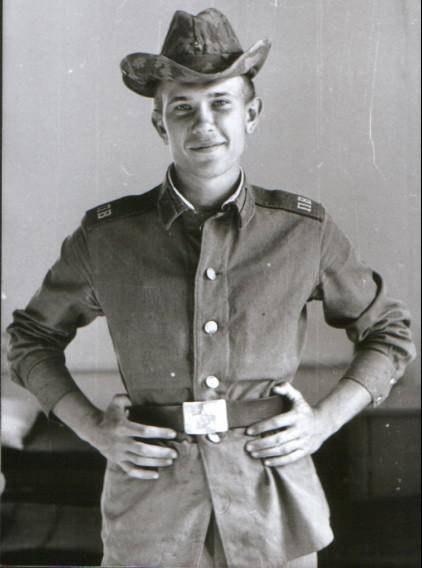 Pavel adored the profession, which he chose on his own, entering the Stavropol Medical School and graduating in February 1985. He managed to work as a paramedic at the ambulance station quite a bit, a month and a half.
Pavel (then probably just Pashka) could not imagine himself without mountains, which he tirelessly conquered. There, among the rocky mountain valleys, he once met the girl Galina. By the way, also a medic. Then they climbed the Marukh pass together.
The mountains will accompany him in the border service in Kyrgyzstan, Kazakhstan, Afghanistan ...
After all, these are our mountains ...
Pavel Buravtsev was drafted in April 1985. And seven months later he died in battle.
In his letters to his beloved (There are only thirty of them. And they are posted on the website of the international project "We Remember 22.11.85/22.11.85/XNUMX!" - www.XNUMX. Milportal.ru) you can often find a description of mountain gullies, the beauty of the surrounding peaks, valleys of flowing rivers, alpine pastures.
He lived all of this. And he thought he was incredibly lucky. Because he ended up in places similar to those that he happened to see during his ascents in the Caucasus. Pavel loved Vysotsky's songs. And he tried, imitating him, to perform them with a guitar.
He especially liked mountain compositions:
"After all, these are our mountains, they will help us. They will help us! "
In Afghanistan, the mountains turned out to be somehow different: harsh, mysterious and ruthless. In his last letter, written four days before his death, he (talking about his life in the trench) suddenly recalls lines of poetry:
And there is no more happiness for us over the mountain border.
We do not sing, but we whisper: "Bring us home!"
And so it turned out. They, killed by 19, after being killed by 200 airplanes, were sent to their hometowns, towns and villages to be quietly buried there. So it was then. And the last letter of the border guard Pashka, a staunch tin soldier (as he liked to sign), his beloved Galina received two days after the hero's funeral.
Wait for me and I ...
One can only imagine all the horror that she experienced while reading these Simonov lines:
Wait for me and I will come back.
Just wait really ...
Somewhere in the Afghan mountains, her beloved Pasha found these verses and wrote them to her completely, to the last line, like this last one:
"Goodbye, my dear, the only one in the whole wide world ..."
The war not only killed Paul, it destroyed their love. She only has the memory of him ...
Kind and unusually sincere letters from Pavel Galina appeared for the first time in 1989 in one of the central magazines under the heading "Afghanistan. Letters from the war to my beloved. "
Then they published a book "But we will not forget each other" in the Moscow publishing house "Profizdat", with a circulation of 50 thousand copies. A small but poignant book with an afterword by the famous front-line writer Yuri Bondarev in paper cover soon became a bibliographic rarity.
These were letters of war
Years later, the news of Paul's beloved again appeared to mankind in a unique collection of messages from soldiers and their families "XX century. Letters of War ", published by the publishing house" New Literary Review "in 2016.
I have read these letters many times, and I know many passages of them thoroughly. On their basis, it was possible to write a good sound script and make a film about the great love of a man and a citizen - Pavel Buravtsev, who was burned (like that tin soldier from the famous Andersen fairy tale) in the fire of the Afghan war, to the girl Galina.
For several years after his death, she could not put up with this in any way, but then she got married and soon a son was born - Paul, named in memory of her first beloved. Now Pavel is 32 years old.
And that love of the deceased Pavel and Galina, unfortunately, also burned out, like everything in the same fairy tale,
"... only one sparkle remained, and it was burnt and black, like coal ..."
It seems to me that the book of letters by Pavel Buravtsev needs to be published in a multimillion circulation and distributed in military registration and enlistment offices to young people leaving to defend the Fatherland. They can learn a lot from these seemingly simple and, at the same time, enormous meaningful messages.
It would also be good to nominate them for a prestigious award. But who will undertake this?
I am sometimes amazed by the indifference of modern border guards from high offices. After all, it is not thanks to their efforts, but despite their indifference and complete inactivity, the truth about the November tragedy in the Zardev Gorge lives in the hearts of border veterans.
And it is they, the veterans in Stavropol, who did everything to make an annual cross-country race in memory of Pavel Buravtsev held on May 28. To place commemorative plaques at his home and at school number 64, where he studied. To spend evenings in his memory. And so that on the day of his death, November 22, the public of the city would gather at the hero's grave.
They persistently, for 35 years, promoted the idea of ​​perpetuating the memory of Buravtsev as one of the streets of Stavropol. And finally, it happened!
Hello my dear...
Pavel wrote 35 letters to his parents from the service. In the last two of them, written in the Afghan mountains with a pencil on bad paper, it is already difficult to make out the text. These are the messages.
"Hello my dear!
I decided to write you a letter. I am sitting now in a trench that I dug myself! I sit and wait for something. I wanted to write you a letter on my helmet, but changed my mind, I write on my knees. Now a small wind is blowing and therefore dust flies into the eyes. And you have to squint and stop. We sleep in the trenches or next to them. We were given sleeping bags, very warm and comfortable. You can sleep in them together. We do so, with my friend the AKC assault rifle. We eat well, just not enough. On a meager fire, we prepare tea in "zinc" (this is an iron jar in which cartridges were previously stored). For our area, the tea is even good quality. We heat the rest of the canned food right in the jar and eat it, crunching with breadcrumbs. This is how we live.
How are you, is everything all right? I am especially worried about my grandmother's health! I also forgot to write to you: the helmet, which I sent in the parcel, let dad tighten the lining on it with the help of cords over the child's head and then send or give it to Mitka. After all, his birthday is coming soon (November 18). This will be his gift from me and probably the biggest one. When I was a kid, I myself dreamed of such a helmet. May his dreams come true for me.
All the time I want to write to you about one request. I don't know which of you will do it. Or you, mom, but, probably, let dad perform it, since he understands this better. We must go to our garrison store and buy letters for epaulettes there. They are made of gold plated aluminum. The letters, you guessed it, are PV, there are 4 letters in one pair. Buy a pair of 5 somewhere. The letters have to hurry, as they have been discontinued and have become difficult to obtain. When you buy, hide them away. When the deadline for my demobilization comes, I will write and you will send them.
Well, that's almost all. It is good here, there are mountains around and most importantly, it is not so cold. And how are you? It must be raining, even snowing, but there is nothing to say about the mountains. Well, I'm finishing my letter.
Goodbye, my dears, do not worry, everything will end well and well.
Your soldier Pashka. "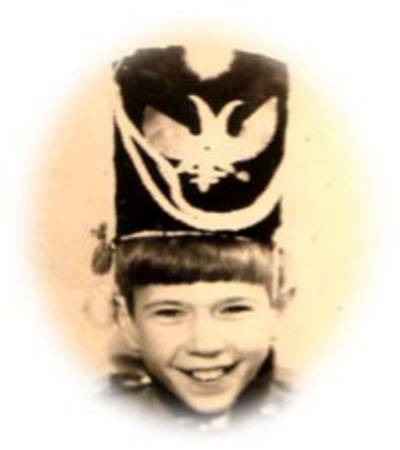 From the author: Nina Pavlovna's grandmother, mother, was then paralyzed. And Paul in every letter worried about her. Mitka, the son of my mother's sister - Pasha sent him a decommissioned helmet, but then it was returned to Pavel's parents. Then she was transferred to the museum, and she disappeared.
The parents received the last letter a few days after their son's funeral. Here it is.
"Hello, my family!
With great regards, I am to you. Everything is still with me: we are sitting in the trenches. Now it began to get a little colder, but we were not taken aback, we built dugouts, as in 1942 in the Caucasus. Made of stones, and on top of the branches and twigs. This is how we live in twos. There is still enough food, but there is no cigarette, no cigarette butt and the helicopter does not fly. In short, I am alive and well!
Well, how are you, is everything all right, how is your health, especially with your grandmother.
Do you receive letters from me. I wrote to you to send the helmet that I sent in the package to Mitka for his birthday. Have you fulfilled my request? Well, that's all I wanted to write. Do not worry!
Your soldier Pashka.
Yes, about medicine, I am treating slowly, although the medicines are running out, but I still get out of it. "Doctor" is the name of the soldiers and officers.
17.11.85/XNUMX/XNUMX "
What will remain after me
Pavel's father, Anatoly Andreevich Buravtsev graduated from the nautical school and gave 15 years
the fleet
... I told the children a lot about sea adventures, but the guys never became sailors. After Pasha's death, his father asked for letters from Gali and scrupulously copied them into a large notebook.
He needed it. All this time, while he was rewriting them, Anatoly Andreevich continued to live with Pavlik. Unfortunately, he passed away early, never knowing all the circumstances of his son's death.
Pavel's mother, Nina Pavlovna Buravtseva, chose the medical profession in her life and has many scientific works. 35 years have passed, and now they are not for her. She still clearly, until the last minute, remembers that terrible day - November 22, 1985. Although thousands of kilometers separated her with her son, she did not know what to do with herself, she wanted to run, fly. Mom felt the trouble with all her heart.
All the years after that terrible day, when officers with stone faces knocked at their apartment on Karl Marx Avenue and entered, and then brought in a zinc coffin with the body of her deceased Pavlusha, Nina Pavlovna wrote to all instances in order to find at least some details of that battle ...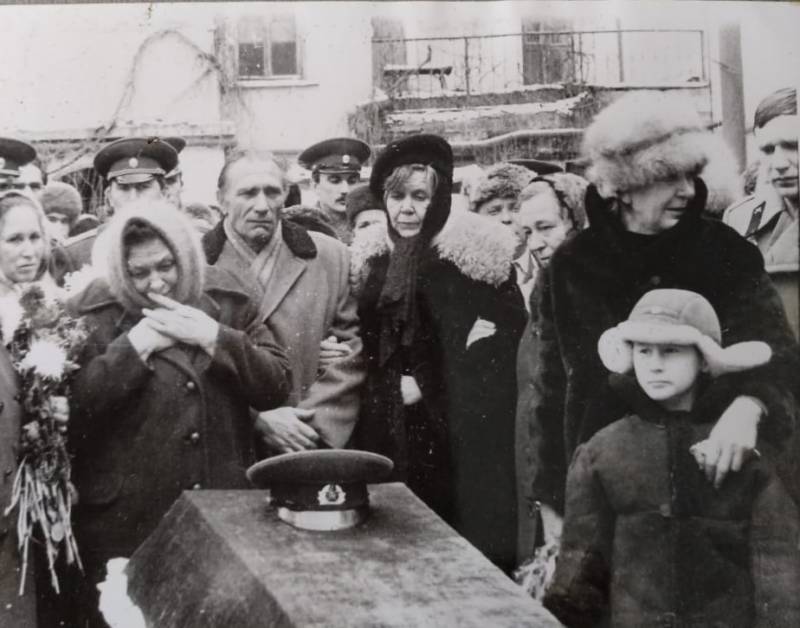 Once...
In response, everyone was silent or got off with formal replies with common official words. This continued until 2005. One day, twenty years later, they brought her the magazine Soldiers of Russia with the essay "Panfilov's men". It was then that everything became clear: on one of the pages she first saw a map on which the places of death of border guards were marked.
Through a veil of tears that instantly came running, Nina Pavlovna made out that only dear and dear to her heart surname "Buravtsev".
On these narrow mountain terraces, he and his comrades fell into a dushman ambush. The border guards did not flinch, accepted the battle, and it was not fleeting. They fought to the last, struck the enemy with targeted fire. No help came. Fighters fell one by one.
Pavel himself not only managed to shoot back, feverishly changing the machine gun horns, and, running from one wounded border guard to another, made bandages. He was a paramedic at the outpost and helping a comrade was his direct responsibility.
At this black stone, a Dushman bullet overtook him. He fell, arms outstretched wide, as if embracing this foreign cold land for the last time. So her son died! For what?
Captured and captured after a while the spooks admitted during interrogation that the "shuravi" fought with dignity and died heroically.
The mother's grief knows no bounds, and it does not go away with time. Sometimes it seems to her that the door will suddenly slam and his voice will say:
"I came, mom ..."
Going to events on the occasion of the opening of Pavel Buravtsev Street in Stavropol, she was worried about how everything would go. And at some moment, the long-awaited "so I lived to see this" flashed.
Now she will often come with family and friends to the streets of her son-hero, border guard, order bearer. Good health and long life to you, Nina Pavlovna!
And we all shouldn't be complacent. There is a medical college in Stavropol. The same school that Paul graduated from. It would be nice if the educational institution began to bear the name of the hero. And we need to work on this!