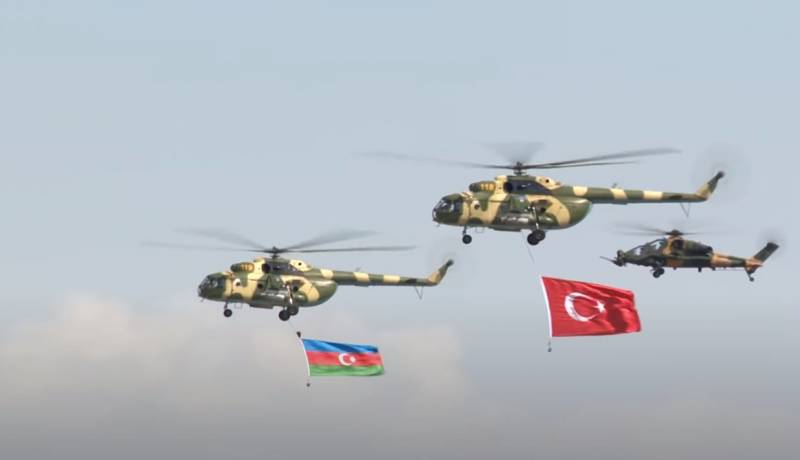 The Karabakh war, victorious for Azerbaijan, solved not only the stagnant territorial problem. It has far-reaching consequences for the future of the entire Turkic world, which has received a chance for reunification. Of course, under the auspices of Ankara.
This opinion was voiced by Turkish expert Ahmet Alemdar on the pages of Defense Turk. In his words, first of all, the war united Baku and Ankara.
The former relations between Turkey and Azerbaijan are in the past. [Conflict] Spawned Stronger Solidarity Than Expected
- the author considers.
He means, first of all, the emergence, as a result of the trilateral agreement, of a direct transport link between the main territory of Azerbaijan and Turkey through the Armenian Zangezur. According to the expert, as a result, Ankara gets access to the entire Turkic world [apparently, we are talking about access to the Caspian region], for which Turkey will become a link with the West.
As Alemdar explains, along with this, the victory over the "invincible Armenian army" achieved by common efforts showed all the Turks the benefits of consolidation.
This means a military victory for the Turkic world. We got access to the entire Turkic world. This is an important example for the whole world [...] Her [victory] can be taken as an example for solving other problematic issues of the region
- Alemdar assesses the results of the Karabakh war, pointing out that Ankara is always ready to share its rich experience of "restoring peace".
Thus, the Turkish expert makes it clear that, in his opinion, "an important example for the whole world" is war ...