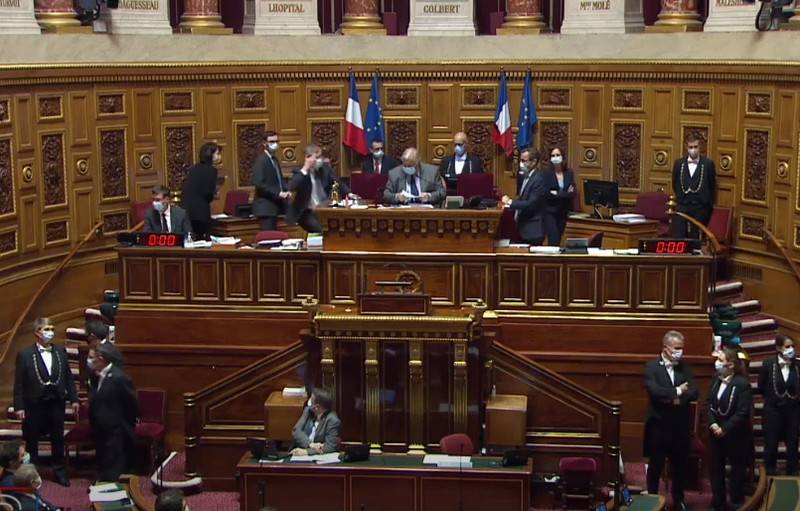 The resolution adopted on November 25 by the French Senate, which calls for the government to recognize Nagorno-Karabakh, is just a piece of paper for Baku that has no value. This was stated by the assistant to the President of Azerbaijan Hikmet Hajiyev.
First of all, we would like to emphasize that this resolution for Azerbaijan is nothing more than an ordinary piece of paper. This piece of paper, adopted in the name of narrow political ambitions, along with a gross violation of international law, the UN Charter and the relevant UN Security Council resolutions, raises serious questions related to the activities of France as a co-chairing country of the Minsk Group and a permanent member of the UN Security Council.
- he said.
In his words, France has forgotten that it is a mediator country in the peaceful solution of the Nagorno-Karabakh problem and must be impartial and fair.
Hajiyev accused Paris of openly supporting Yerevan, and also said that all French statements about the participation of Syrian mercenaries in the battles are unsubstantiated. In turn, Ankara and Baku have evidence of participation in hostilities in the territory of Azerbaijan in the ranks of the Armenian Armed Forces of mercenaries who are French citizens.
(...) France, one of the co-chairing countries of the OSCE Minsk Group, is trying to disrupt this agreement and rekindle the conflict. The policy recently pursued by France against our country in a number of international organizations raises serious concerns and questions from Azerbaijan
- he added.
In turn, Armenian Prime Minister Nikol Pashinyan called the adoption of the resolution by the French Senate "
historical
event ".
The French Senate made a historic decision. Artsakh's international recognition is on the international agenda
- wrote Pashinyan on Facebook.
On Wednesday, the French Senate, supported by 305 senators and one abstention, adopted a resolution calling for the government to recognize Nagorno-Karabakh. The resolution is advisory in nature.