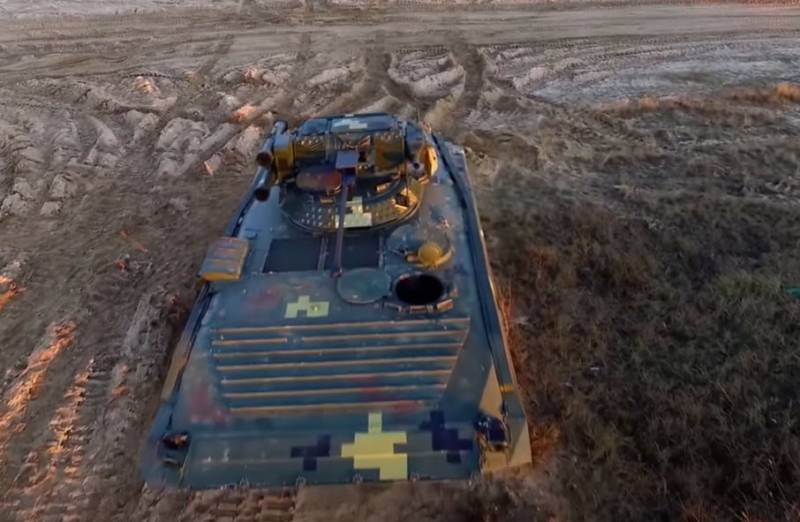 During a meeting with bloggers on November 25, the commander-in-chief of the Armed Forces of Ukraine, Colonel-General Ruslan Khomchak, said that today the upgraded versions of the BMP-1 fully meet the requirements of the military. It is precisely about the deep modernization of this model by the efforts of Ukrainian enterprises. At the same time, one must take into account the current problems with equipping with such equipment, as well as the technical and financial capabilities of Ukraine.
The General Staff of the Armed Forces of Ukraine also named the term of the "relevance" of the upgraded version of the BMP-1. According to Khomchak, he is still about 20 years old.
If we deeply modernize the BMP-1 with the replacement of the module, stabilization system, observation devices, and so on, it will be a machine that will be relevant for the next 20 years and much cheaper. Because we can afford to buy BMP-1, the last time we bought them for 4 million hryvnia, if I'm not mistaken.
- Ruslan Khomchak noted.
4 million hryvnia in Russian rubles - about 10,7 million rubles.
One of the readers of the Ukrainian edition of Defense Express noted in a commentary that the commander-in-chief of the Armed Forces of Ukraine needs at all on the BMP-1:
Khomchak does not need an infantry fighting vehicle, but an armored vehicle faster - like the one on which he left his troops near Ilovaisk and calmly left the other road.