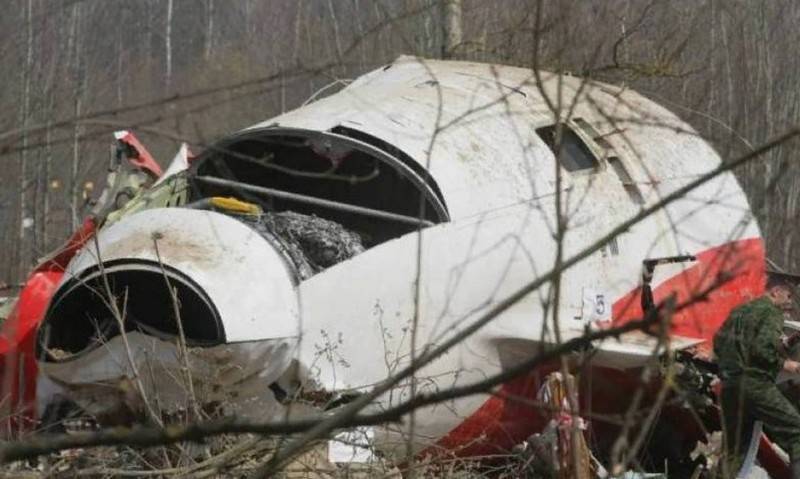 The Investigative Committee of Russia requested from Poland a recording of a conversation between President Lech Kaczynski and his brother Yaroslav via satellite communications minutes before the plane crash near Smolensk. This was stated by the representative of the RF IC, Svetlana Petrenko.
Russia sent an official request to Poland, in which it requested a recording of a conversation between Polish President Lech Kaczynski and his brother Jaroslav, allegedly held a minute before the disaster. According to Petrenko, this recording needs additional assessment by the Russian investigating authorities, as it may affect aspects of the flight. At the same time, she stressed that the Investigative Committee has no doubts about the circumstances of the plane crash and its reasons.
All data collected by the Russian investigation indicate errors in the actions of the crew, which decided to continue landing in the absence of visibility
- added Petrenko.
The Polish media have previously repeatedly written about the alleged conversation between the Kaczynski brothers, in which Yaroslav strongly advised to land the plane in Smolensk, despite the difficult weather conditions. According to them, this record is included in the materials of the criminal case initiated in Poland on the fact of the plane crash of the President of Poland on April 10, 2010.
Earlier, former Polish judge Wojchech Lonczewski said that he had seen the transcript of the conversation between the brothers Yaroslav and Lech Kaczynski, attached to the materials of the investigation, just before the plane crash, but did not tell about its content, since it was classified as "top secret."