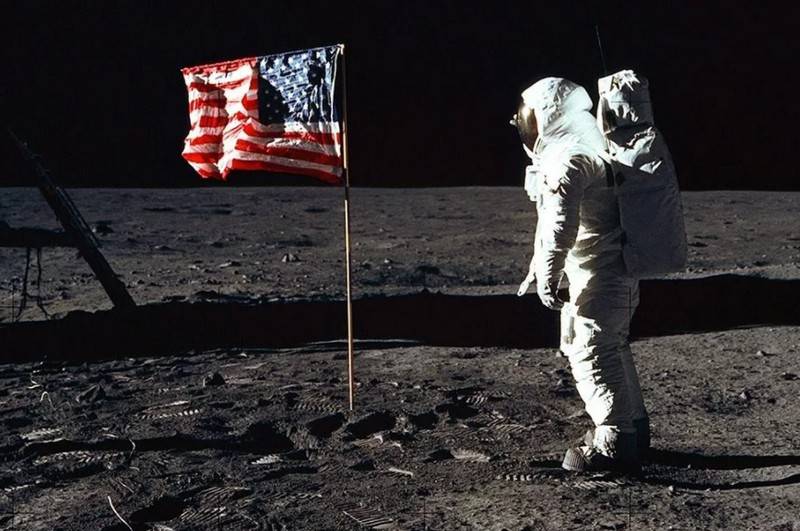 Jonathan McDowell, an American researcher at the Harvard-Smithsonian Center for Astrophysics, said that Russia was lagging behind the United States and China in the "lunar race." According to him, the Russian lunar station Luna-25, planned for launch, is already outdated.
The American expert, commenting on China's launch of the Chang'e-5 lunar probe, said that he does not see conditions for cooperation between the United States and China in the development of a natural satellite of the Earth, most likely, in his opinion, these countries will compete.
I don't think the US and China will cooperate (in their lunar programs), it will be a competition
- he said.
McDowell noted that the Chinese vehicle is more functional than the Soviet E-8-5 series vehicles used in automatic missions to return lunar soil, carried out from 1969 to 1976.
Commenting on Russia's place in the lunar race that has begun, he stressed that Moscow is lagging behind the United States and China "after many years of delays" in its own lunar program, and the Luna-25 station planned for launch is already outdated.
Luna 25 would have looked good in early 2000, but it is less ambitious than the Chinese Chang'e 4 was, and Chang'e 5 poses a threat that it (Luna 25 - approx.) Will become a rudiment
- he added.
Recall that the Russian lunar program will resume in 2021, when the first spacecraft after a 45-year hiatus will be launched on the Moon (the last Soviet interplanetary automatic station was Luna-24, which was launched in 1976). On October 1, 2021, Roscosmos has planned the launch of the Luna-25 automatic interplanetary station. For landing, two points were selected in the region of the South Pole. The point to the north of the crater Boguslavsky was named as the main one, and as a reserve one - to the southwest of the crater Manzini.
It is planned that after landing, the device will take soil, study it, and also study the polar exosphere of the earth's satellite.
Further, in the program of the lunar mission, Russia plans to send the Luna-2024 orbital station to the Moon in 26, and the Luna-2025 landing station in 27. The creation of these stations is included in the current Federal Space Program until 2025.