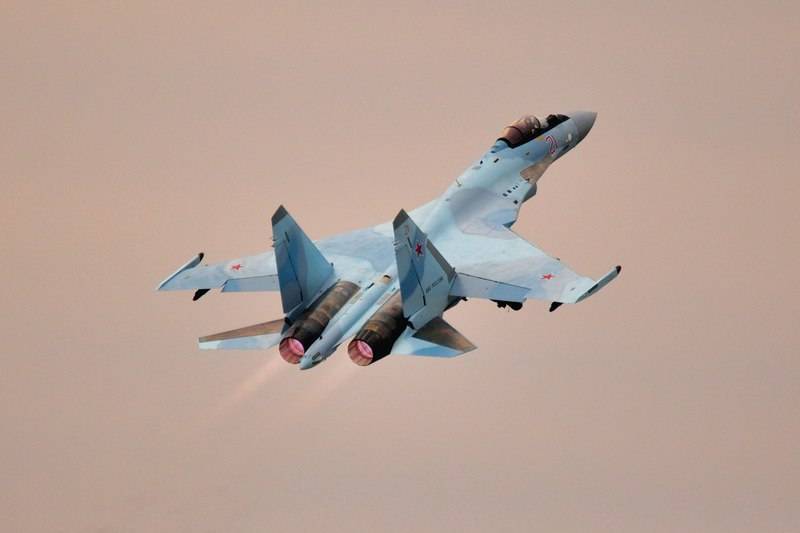 The Russian Ministry of Defense received the last three Su-35S multipurpose fighters, transferred under a 50-aircraft contract signed in 2015. This was reported by the press service of the military department.
According to the report, all three aircraft were accepted at the aircraft plant in Komsomolsk-on-Amur, after which two fighters were sent to Lipetsk to the Center for training aviation personnel and military tests of the Ministry of Defense, and one more will serve in the 23rd Tallinn Fighter Regiment, stationed in Komsomolsk-on-Amur.
The specialists of the 485th military representation of the Russian Ministry of Defense accepted three multipurpose Su-35S fighters of the "4 ++" generation. Aircraft relocated from the Komsomolsk-on-Amur plant to permanent airfields of the Russian Aerospace Forces
- said in a statement.
It is specified that the supply of these three fighters completely closes the contract for the supply of 50 Su-35S by the end of 2020.
Recall that the first contract for the supply of 48 Su-35 fighters was completed at the end of 2015, while the second contract for another 50 aircraft was signed at the same time. According to the terms of the contract, all Su-35s were supposed to enter the Russian Aerospace Forces by the end of 2020.
In August, Defense Minister Sergei Shoigu announced that the Ministry of Defense had decided to conclude an additional contract for the supply of Su-35S multipurpose fighters to the Aerospace Forces. How many planes the Ministry of Defense plans to purchase was not announced, but the amount of the new contract was announced - 70 billion rubles. The agreement should be signed before the end of this year.