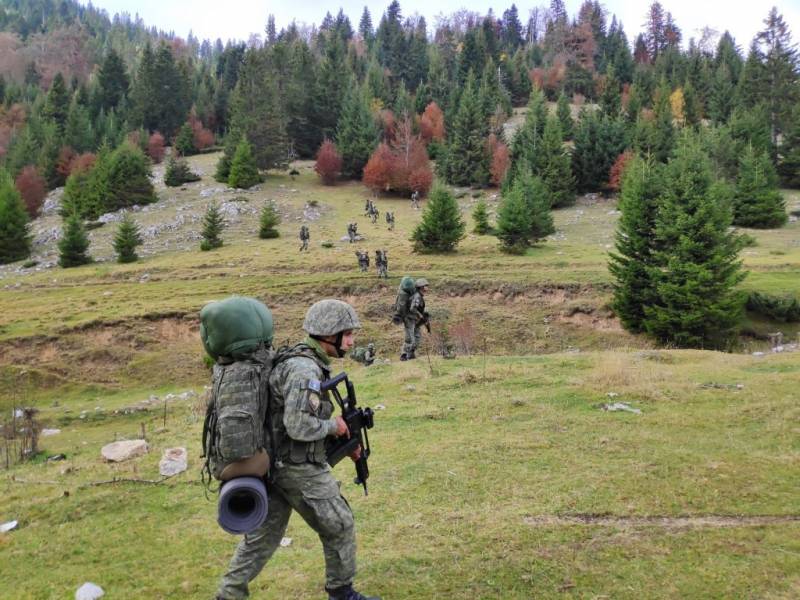 Turkish media are actively covering the entry of the Azerbaijani army into the Kelbajar region. The press service of the Turkish Defense Ministry, on behalf of the entire department, congratulated the Azerbaijani military on this event, making a post as follows:
Kelbajar meets its real owners 27 years later. After many years the adhan will sound in Kelbajar.
Adhan in Islam is called a call to prayer.
The Turkish press noted that the Azerbaijani authorities have already ordered to begin the formation of temporary administrations in the territories that came under the control of Baku on the basis of the agreements of November 10.
However, Turkey draws attention to the fact that the command of the country's armed forces and representatives of the highest political authorities do not hear the specifics associated with the previously announced introduction of the Turkish military into Nagorno-Karabakh. A few days ago, it was reported that Turkish peacekeepers cannot enter Azerbaijan to create a joint monitoring center with Russia until the Azerbaijani-Armenian border passes under the control of Azerbaijani security officials. Today, this control is restored along the entire border (with the exception of the Lachin corridor, which is spelled out in the agreement), however, as Turkish users complain, there is no news of the promotion of Turkish military to Karabakh.
It is indicated that about a week ago, statements were made about the entry of the Turkish contingent on November 26. From comments on publications in the Turkish press, where users complain about the lack of data:
Until November 26, less than a day, but nothing has been heard about the advancement of our military. For some reason they no longer talk about this. Is it a secret operation or we were deceived
At the moment, the Turkish Defense Ministry does not make any statements about when the Turkish contingent will be sent to Karabakh.