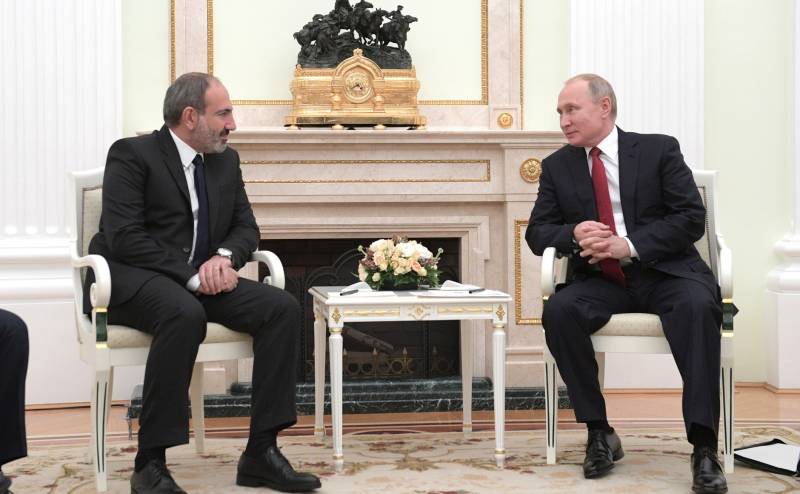 The Turkish press released a material that examines the role of Armenian Prime Minister Nikol Pashinyan in the armed conflict in Nagorno-Karabakh. The Turkish author believes that the defeat of Armenia is somehow connected with the fact that Pashinyan "neglected Russia."
The Daily Sabah article says that since the coup in the republic, Nikol Pashinyan demonstrated his pro-Western course, and his supporters in the streets expressed anti-Russian slogans - right up to calls to "end the occupation of Armenia." The Turkish author writes that Moscow could not ignore this.
At the same time, in a Turkish newspaper, it is Pashinyan who is responsible for starting a new war in Karabakh. As an example, the situation in July 2020 with the battles in the Tovuz region is given. "Daily Sabah" claims that the fighting began allegedly "at the suggestion of the Prime Minister of Armenia."
The author points out that after Pashinyan came to power, he somewhat "lowered the anti-Russian tone", and he expected that "Russia will certainly support Armenia in hostilities."
From the material:
Pashinyan began to beg Putin for help, seeing that the Azerbaijani army was superior to the Armenian one. But Russia also has good relations with Baku. Then why would the Kremlin risk its influence in the South Caucasus?
Further, the author writes that Vladimir Putin understood the complexity of the situation, but placed the right accents.
From the article:
Putin has shown that he is difficult to be fooled and that he is not going to fall into the trap he has set.
The Daily Sabah notes that the purpose of luring Putin into the Karabakh conflict was an attempt to directly confront Russia with Turkey in the South Caucasus.
It is noted that Putin "taught a lesson to Pashinyan" and those who tried to lure him into a trap.