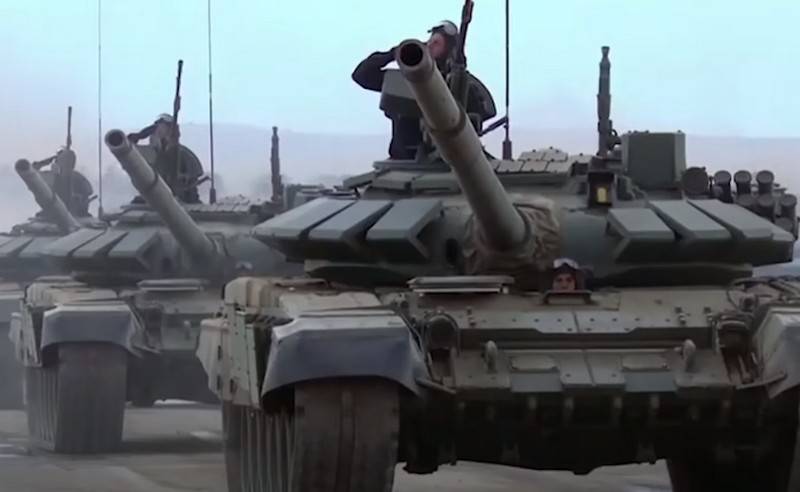 From time to time Ukrainian politicians "threaten" to recapture Crimea from Russia and return it to Ukraine. At the same time, plans are being voiced for a "swift" strike by the Ukrainian army on Russian troops on the peninsula.
Readers of the Bulgarian newspaper Fakti ridiculed Kiev's plans for a military return of the peninsula. According to them, Kiev is unlikely to succeed in a blitzkrieg, Ukraine will disintegrate faster than the region returned by Russia will receive. According to readers, Kiev does not have such forces to carry out a complex military operation, and the West will not interfere, they are used to staying away, especially since the inhabitants of Crimea identify themselves with Russia. Moscow will react to any threat with lightning speed, while Russia "hurts".
In other words, Ukraine will become Russian. The way she really was
Crimea has always been Russian
Crimea had no problem with Ukraine until the United States decided to deploy its forces to Russian bases!
Crimea is the Russian death star, Ukraine is a negligible and weak factor. Crimea is very militarized, it is full of strategic
weapons
to contain European countries - NATO members. Crimea and Kaliningrad keep Europe in rocket gloves
For the Kiev fascists, the war against the Russian Federation is tantamount to suicide! Even the Americans do not dare to do this ...
Well, all our Russophile-Bulgarophobes (70 percent of those commenting) are marching to the Crimea, defend it, otherwise if Russia falls, you will die of grief!
As you know, time is a good doctor, but a bad cosmetologist. And over the years, the face of Ukraine will become yellow and wrinkled. Perhaps in 10-15 years Ukraine will begin to disintegrate, and this region will return to its own
historical
borders, i.e. the territory to Kiev will go to Russia, western Ukraine will be divided by Poland and Hungary, and only the Kiev region will remain from the so-called Ukraine - and this is by no means an exaggeration!
Even in a computer game, fighting Russia is a bad idea. Watch "Masha and the Bear" and do not twitch
There was already one such "blitzkrieg" against Russia, then thousands of Germans were having fun in Siberia
Ukraine is a tough nut to crack! That is why Putin does not dare to attack her - he protects his teeth!
The example of Crimea is well illustrated by the boomerang law: the resolution on the right to self-determination, which the United States persuaded to adopt at the UN in 2007, was aimed at Kosovo, and in the end helped the Crimean naval base not become NATO
Russians hit hard, then it hurts for a long time
As you can see, many Bulgarian readers do not favor Ukraine in its attempts to "return Crimea". This should be taken into account by Ukraine itself, at least in terms of how it is treated in the European Union - even in Eastern Europe. After all, Ukraine seriously believes that "the whole world is with her." But there are sober people who understand that the Ukrainian agenda is unconstructive. Although, it should be noted that there are enough Russophobes in Bulgaria itself, especially in the ruling elites subordinate to the West.