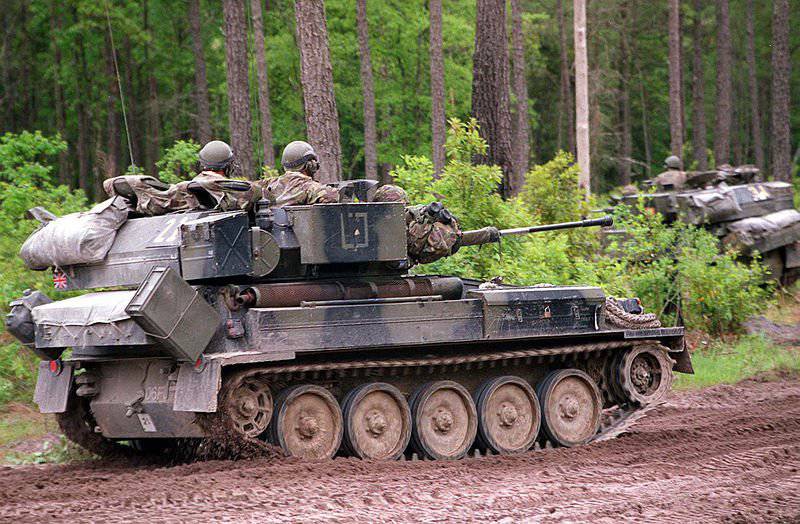 The Directorate for the Sale of Property by the UK Ministry of Defense DSA (Disposal Service Authority) has published an advertisement for the sale of two squadron type-42 class destroyers, as well as other types of equipment.
As noted by the DSA, the sale of weapons is possible only through bilateral intergovernmental agreements.
Countries planning to strengthen the surface fleet are invited to sell two Type-42 class destroyers of the third modification (Batch.3), which will be ready for transmission during 2012-2013. (probably the destroyers D-98 "York" and D-97 "Edinburgh"). The displacement of ships is 4,675 t, length - 141,1 m, width - 14,9 m, maximum speed - more than 30 knots, cruising range - 4000 nautical miles at speed 18 knots.
Simultaneously, customers are offered 30-mm anti-aircraft artillery complex "Goalkeeper". The complex is able to fire with ammunition such as TP, HEI, HEISD, API, MPDS and hit targets at ranges from 200 m to 3 km. Firing Rate - 4200 shots / min.
The C-130K "Hercules" Mk.1 and Mk.3 airplanes are on sale. Airplanes are capable of speeds of 310 knots, ferry range - 3500 nautical miles, practical ceiling - 32 thousand feet, crew of 6 people. The MTC version Mk.1 (maximum take-off weight 70,5 t) can transfer up to 92 people, versions Mk.3 (maximum take-off weight 72,5 t) - up to 128 people.
In the armament segment for the ground forces, the delivery of Skimitar armored vehicles and the Cobra artillery reconnaissance radar are proposed.
As TSAMTO had previously reported, the 7 radar of the Cobra artillery reconnaissance system of the British Armed Forces plans to remove it from service in December of the 2012 year.
The station was adopted by the British Armed Forces only in 2004 year and was used in combat conditions in Iraq (2007-2009). In Afghanistan, the station was not used because it is located on the chassis of the Foden tractor with the 8x6 wheel formula, which limits the possibilities for its airlift. The radar is capable of detecting objects at distances up to 40 km.
According to DSA, the purchase of inexpensive and well-maintained property from the UK Armed Forces is a "worthy alternative to acquiring new weapons systems."