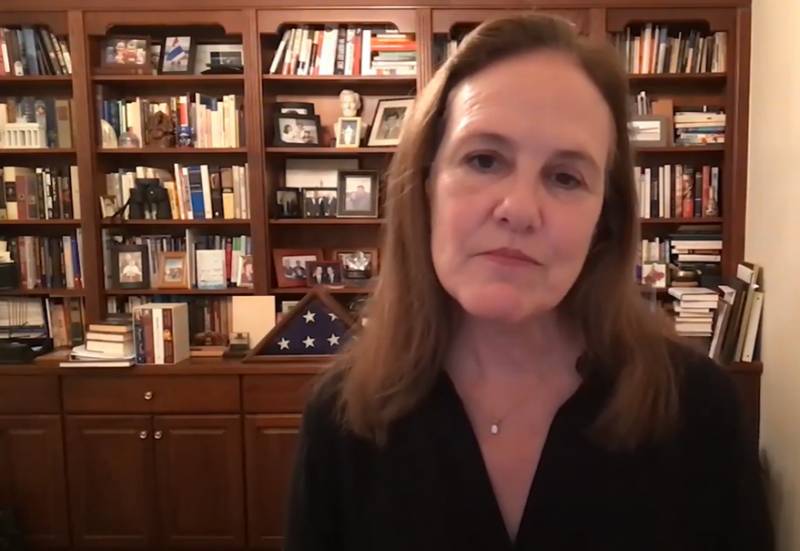 The Chinese press reacted angrily to the fact that Joe Biden's team continues to "give signals" that Michelle Flournoy will be appointed minister of defense in the new administration. The harsh reaction is due to the fact that Flurnoy, who served as deputy head of the Pentagon for political affairs under Barack Obama, has recently managed to make several anti-Chinese statements. The PRC media also reacts to the fact that Biden, after the congratulations from the official Beijing, "did not listen to Beijing."
Voennoye Obozreniye reported that Michelle Flurnoy, in one of her statements, spoke about the ability of the US Navy to "sink the PRC fleet in the South China Sea in 72 hours." Then many Chinese media said that "the 46th US President needs to think about how expedient it is to appoint Michelle Flournoy to a responsible post in the administration."
After that, Flurnoy made several more attacks on Beijing, stating that the United States was "ready to defend Taiwan against Chinese aggression," and that "China is one of the largest military and political opponents of the United States, and Washington will take this into account in its foreign politics ".
Even in the very liberal by Chinese standards, the SCMP media spoke out that Biden's announcement of this candidacy "looks like an attempt to indicate his position against Beijing." In Chinese Sohu, they are much harsher. It is pointed out that American politicians "have problems with their minds, since they actually declare their readiness to fight a nuclear power." The very actions of Biden in this regard are called an attempt to promote an anti-Chinese candidate.