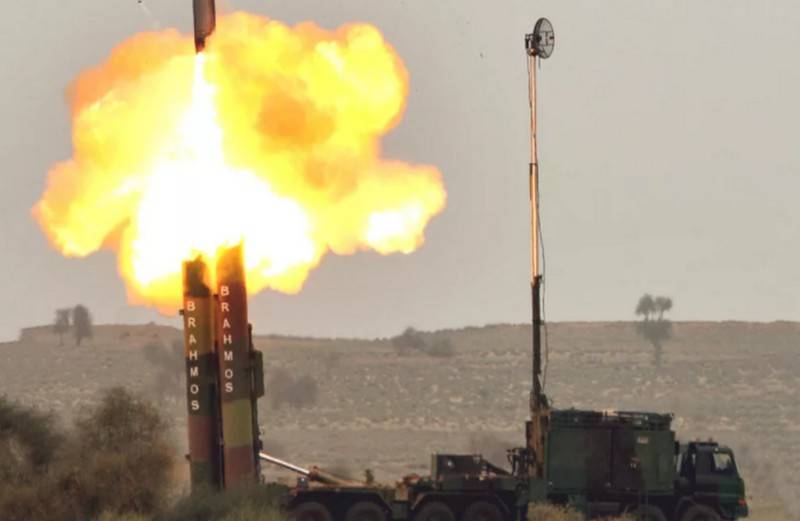 The Indian Defense Research and Development Organization (DRDO) on Tuesday, November 24, conducted a test launch of a ground-based version of the long-range BrahMos supersonic cruise missile.
According to the Indian Ministry of Defense, an extended-range missile was launched from the Andaman and Nicobar Islands, and it hit a target "on another island." The range of the missile was not reported, the military department said that the tests were carried out in full accordance with the established parameters.
India today conducted a test launch of a ground version of the Brahmos supersonic cruise missile from the Andaman and Nicobar Islands. The missile target was on another island
- said in a statement.
The Defense Ministry noted that test launches from the ship and from the aircraft are also planned this week.
In February this year, the Indian defense research and development organization announced the creation of a new version of the Brahmos missile, which has an increased range and improved hitting accuracy. Tests of the new version of the rocket were scheduled for the end of the year.
In early October, it was reported that a number of foreign components of the rocket were replaced with Indian ones. After switching to a domestic airframe, engine and a number of critical rocket components, localization of 70% was achieved. When testing the new version, the rocket managed to reach a speed of Mach 2,8 and hit the target at a distance of 400 km. Previous versions had a maximum range of 300 km.